There were already many claimants to the super app space in India, but a familiar face now seems to be increasingly throwing its hat into the ring.
WhatsApp users in India will be able to book Uber rides on WhatsApp in a new partnership between the two companies. Uber has introduced a chatbot on WhatsApp, which will allow users to book its cabs without needing the Uber app. The pilot is currently live in Lucknow, and is the first such partnership between the two companies anywhere in the world.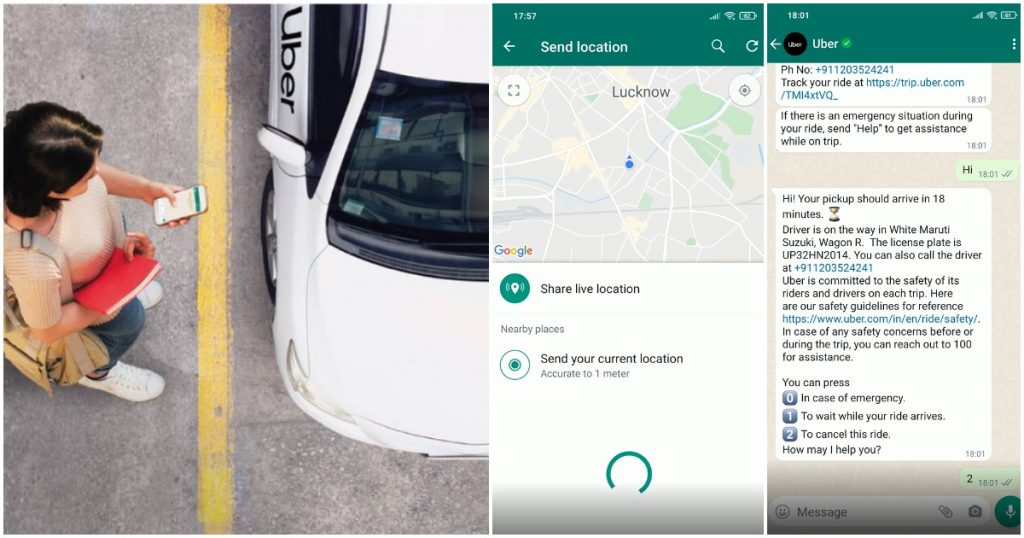 "We want to make it as easy as possible for all Indians to take an Uber trip, and to do that we need to meet them on platforms they are comfortable with," said Nandini Maheshwari, senior director of business development at Uber.
WhatsApp users can book an Uber ride through three ways — messaging to Uber's business account number; scanning a QR code; or clicking a link directly to open an Uber WhatsApp chat. On the WhatsApp chatbot, users are presented with a map which allows them to choose their pickup and drop locations. The chatbot also lets users confirm their exact locations through a text input.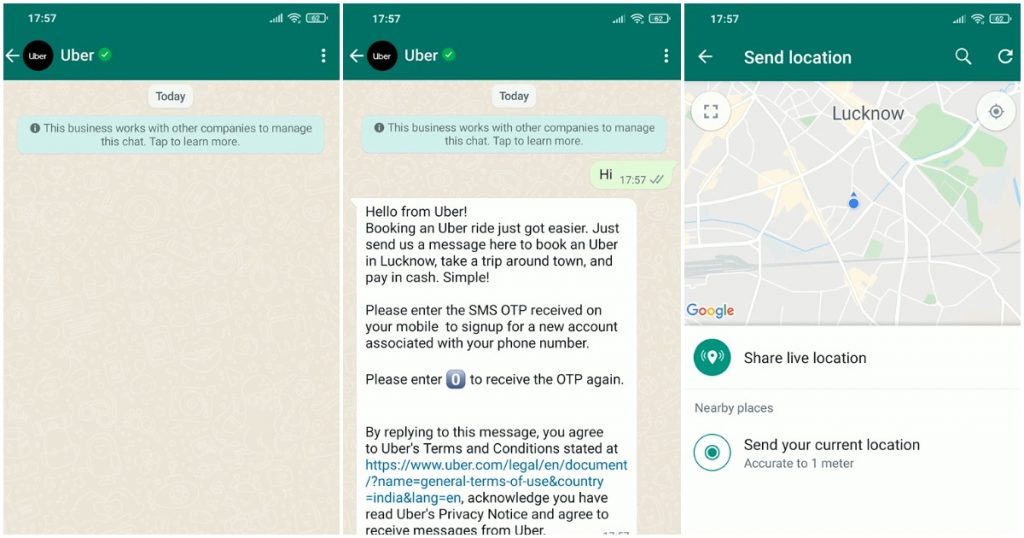 Users are then presented with ride options such as Uber Go, UberAuto, or Uber Moto along with their respective fares. Users can then pick their ride option through a text input, at which point the app starts booking their trip. The users are then provided details of their driver and their phone numbers. Like with the Uber app, the chatbot also has options for emergency contacts.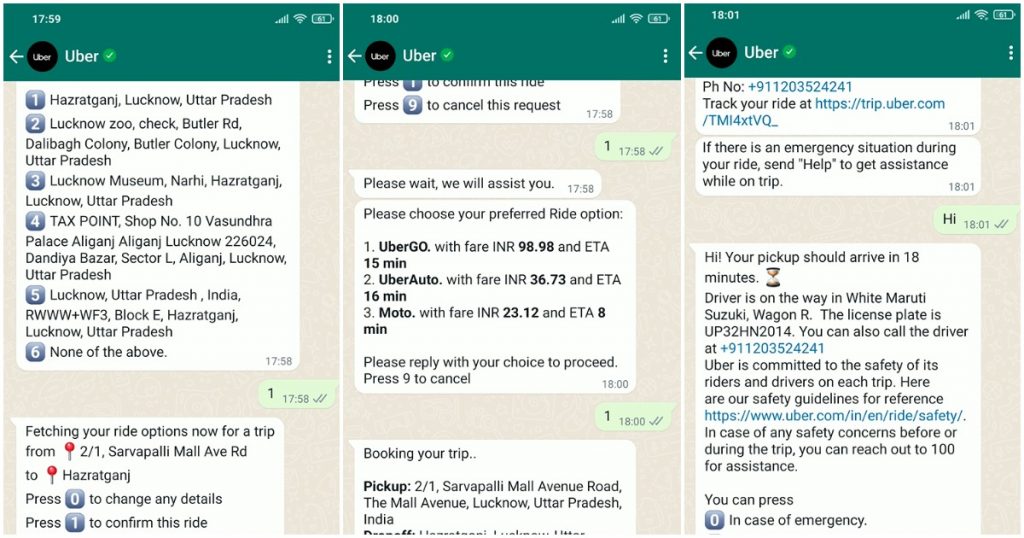 Using a chatbot to book a cab ride might seem cumbersome — it involves entering text inputs several times, which are replaced with simple taps on Uber's own app — but an integration with WhatsApp could help Uber reach out to a new set of customers which don't currently use its services. WhatsApp is ubiquitous across Indian phones, and it's possible that Uber can find some new users through the WhatsApp chatbot.
On the other hand, phone memory and storage are becoming less of a constraint as phone prices fall, and people don't mind having several different apps on their phone for different purposes. Also, other approaches to including ride hailing on other apps haven't met with much success — Snapdeal, PhonePe and even Google have experimented with integrating Uber or Ola into their apps, but have found few takers.
While it's unlikely that building a WhatsApp chatbot will greatly impact Uber's business in India, the results could be far more interesting for WhatsApp. WhatsApp has now experimented with letting JioMart users order groceries through its app, it is letting businesses list their products through business accounts, and is slowly and steadily growing its UPI payments business. WhatsApp already has distribution, and it already has payments — if it can integrate e-commerce use cases, like booking cabs, on its platform, it could well be on its way to building a super app. And while there are several claimants to India's super-app throne — Paytm, PhonePe, and most recently, even Ola are looking to become super apps — WhatsApp's massive 500 million users in India will mean it could have as good a shot as any other player in the space.