The Adani Group might already be India's largest airport operator, but it's now also setting its sights on a different form of travel.
The Adani group has acquired train booking startup Trainman. Adani Digital Labs, a wholly-owned subsidiary of Adani Enterprises, has signed an agreement to acquire a 100% stake in railway ticketing platform. The deal amount, however, has not been disclosed. In late 2021, the Adani Group had also picked up a minority stake in travel booking platform Cleartrip.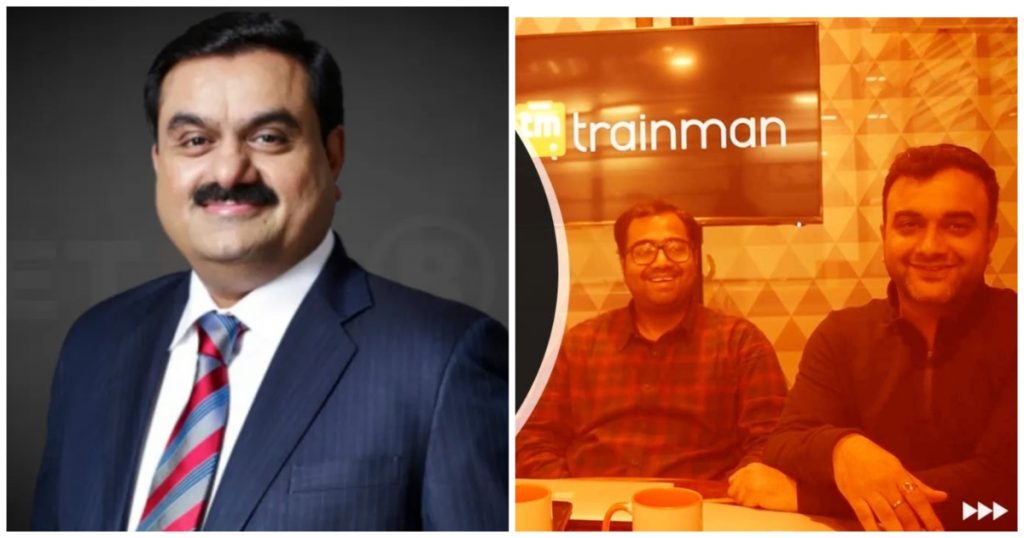 Trainman was founded in 2014 by IIT-Roorkee graduates Vineet Chirania and Karan Kumar. The company has raised more than $1 million from investors including Kanodia Cement director Vishal Kanodia, BharatPe CTO Vijay Aggarwal and Mall 91 CEO Nitin Gupta. Trainman initially allowed people to check their train booking's PNR, coach position and running status, and even predicted whether a ticket would be confirmed at a given waiting list number. Crucially, the platform also later allowed people to book train tickets. Trainman's app has been downloaded more than 1 crore times, and more than 10 lakh tickets have been booked through the platform.
Trainman isn't a high-flying unicorn that's garnered a lot of press coverage, but it could fit it neatly into Adani Group's plans. In 2021, it had been reported that the Adani Group was looking to build its own super app to take on Reliance and Tata Neu. Gautam Adani had reportedly taken only 30 minutes to decide that the group needed its super app, and 100 Adani Digital employees had been already working on the app by mid 2021.
The Adani Group had meanwhile appeared to take quick business decisions towards launching the super app. It had acquired a 20% stake in travel booking platform Cleartrip, and had launched the AdaniOne platform to let users book airport cabs and services. The Adani Group has now also acquired Train booking platform Trainman, and will presumably integrate its train-booking services when the app is launched.
But the jury is still out on whether super apps work in India. Reliance has included many of its e-commerce offerings into JioMart, but there are still other products from its portfolio that aren't integrated on the app. The Tata Group has gone a lot further and brought most of its brands, ranging from electronics through Chroma to flight tickets through Air Asia within Tata Neu, but reaction to the app has been mixed. The Adani Group has a more limited portfolio of consumer-facing brands than either Reliance or Tata, but appears to be still be ploughing ahead with its super-app plans. It remains to be seen how Adani's super-app plans play out, but the group clearly seems to be going full steam ahead with its newest Trainman acquisition.