Even as Reliance and the Tatas have strung together a series of startup acquisitions towards their super-app plans, a third Indian conglomerate seems to have thrown its hat into the ring.
Gautam Adani's Adani Group has acquired a 20% stake in flight, bus and hotel booking app Cleartrip. In April this year, Flipkart had acquired 100% of Cleartrip for an estimated Rs. 300 crore. The Adani Group now seems to have picked up a 20% stake in the company from Walmart-owned Flipkart.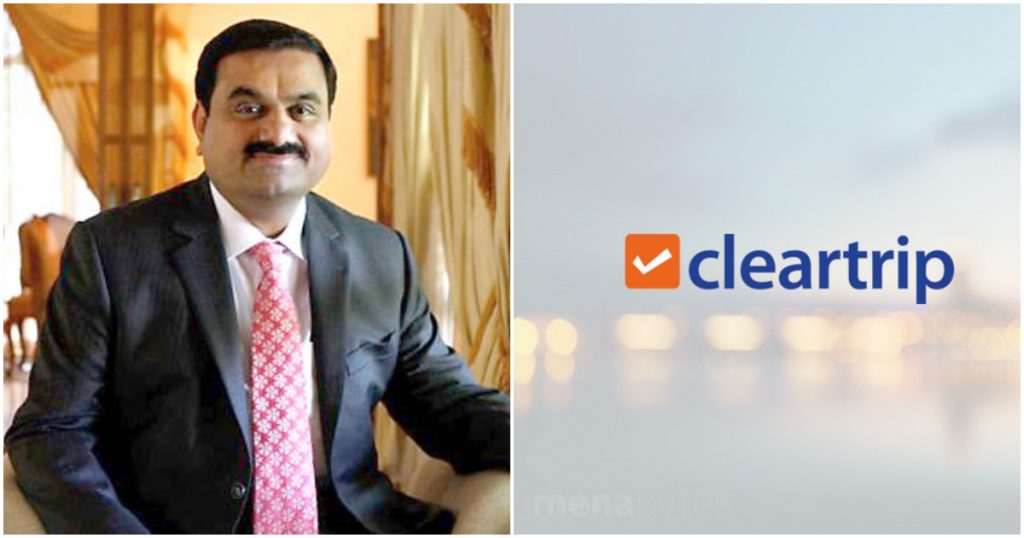 "Through this investment, the Adani Group and the Flipkart Group will benefit from synergies that will deliver superior travel experiences to consumers as the travel industry in India sees a resurgence. Since the acquisition by the Flipkart Group, Cleartrip has seen 10x growth in flight bookings," the Adani Group said.
The Adani Group — which is the largest airport operator in India — hinted that it had used information gleaned from its airports business to make the investment. "Trends observed by Adani airports indicate that the number of passengers at airports has increased, reaching close to pre-covid highs. This partnership will further enable Cleartrip to transcend digital boundaries and bring end-to-end travel services online," the group said.
But there might be more to Adani's strategic investment than just the fact that it also runs airports. In August, it was reported that the Adani group is looking to build it own super app to compete with Reliance and the Tata group's TataNeu. There are already 100 Adani employees working on the project.
"It took less than 30 minutes for me to decide that we must become a player in this (super app) space," Gautam Adani had told the employees of Adani Digital Lab, who are building the super app in August. "It was a no-brainer that the unified digital platform-based approach was required to leverage the unprecedented possibility in this space," he had added. The Adani group has about 400 million end consumers using the products and services offered by the conglomerate, including business such as edible oils, gas, airports, realty, financial services, among others, and a super app could be a way to bring them together under a single digital umbrella.
And a travel tickets platform could be a good starting point. "The Cleartrip platform will become an essential part of the broader SuperApp journey we have embarked upon," Gautam Adani said. Other conglomerates had also acquired startups to help their own digital plans — Reliance had acquired startups including Netmeds, JustDial, Haptik , Saavn and others; Tata, on the other hand, had acquired companies including BigBasket, 1mg and made a large investment in Cure.fit. These conglomerates hope that a few strategic digital investments, along with their own core businesses, could make a compelling case for building successful super-apps.
But there's no shortage of super-apps in India any more — Paytm, Amazon and PhonePe have all taken steps towards becoming super apps by adding features that are outside their core businesses, but are yet to achieve dominant market share. For its part, the Adani Group doesn't have many of the advantages that Reliance and Tata had while launching their super apps — most of its businesses, including airports, mining, power, logistics and ports are in the B2B space, and aren't relevant for consumers, and several other companies already have a head start in building their super apps. But the Adani group has deep pockets, and its Cleartrip investment shows that it's serious about its super app plans. And this means that the competition in India's super app space — which was aplenty to begin with — has just gotten fiercer.