Even as Indian startups stumble at the stock markets — Paytm, Zomato and Policybazaar are currently trading close to their lifetime lows — the country's unicorn club continues to garner new entrants.
Media SaaS startup Amagi has become India's latest unicorn startup after raising $95 million in a new funding round. The round was led by Accel, and saw participation from Norwest Venture Partners and Avataar Ventures. The round values Amagi at over $1 billion, making it the 12th entrant to India's unicorn club this year. A record 43 startups had reached the $1 billion valuation last year.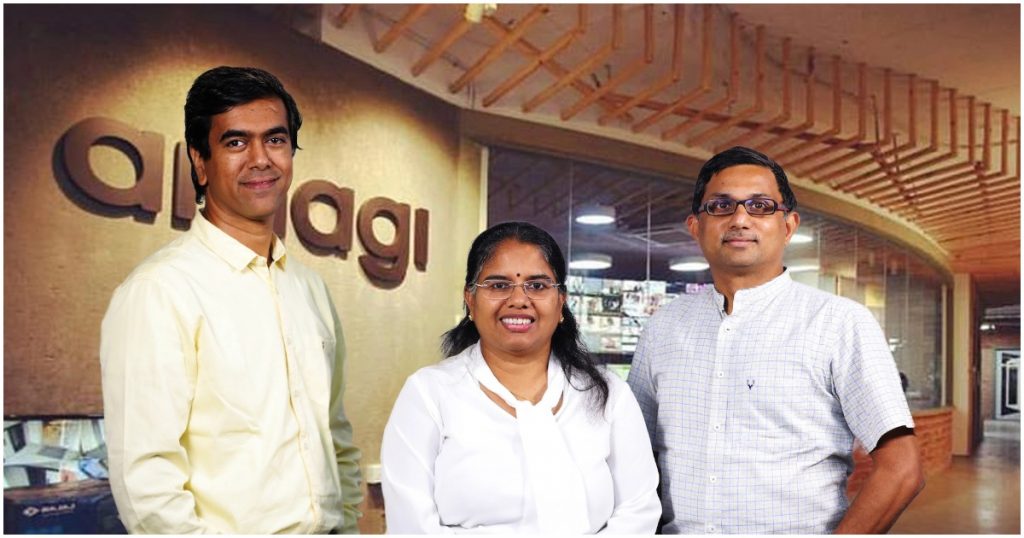 "This is a crucial juncture for our business as we look to hit a hyper growth trajectory by creating a winning combination of goals, processes, team structures and more," said Amagi CEO and co-founder Baskar Subramanian. The funding will enable the company to accelerate business expansion across multiple geographies and its product portfolio in the media and entertainment (M&E) market.
Amagi was founded in 2008 by Baskar Subramanian, Srinivasan KA and Srividhya Srinivasan. The company uses cloud technology to help TV networks and content owners launch, manage, distribute and monetize their content. Amagi helps make the content available across channels, including cable and OTT platforms, worldwide. Thanks to its reach across more than 40 countries, Amagi also helps with the geographic targeting of TV advertisements.
Amagi works with prominent US-based broadcast networks including Discovery, NBC, Fox, PBS, content owners including Yahoo, MGM and CuriosityStream and OTT platforms including YouTubeTV, Roku and others, and enables them all to launch broadcast-grade channels. The company also has end-to-end solutions to help them distribute and monetize their content. Amagi's platform supports over 400 channels on its cloud platform. It has a presence in New York, Los Angeles, Toronto, London, Paris, Singapore, broadcast operations in New Delhi, and an innovation centre in Bangalore.
Amagi appears to be yet another example of how software teams, sitting primarily in India, seem to be increasingly building software products for global customers. For decades, India has been exporting its software services through IT firms including TCS, Infosys, Wipro and others. With companies like Freshdesk, Postman, Zoho and others building whole products and selling directly to customers, Indian companies are slowly moving themselves up the software value chain — and accruing themselves a bigger slice of the resulting gains as well.