After Byju's three board members and auditor Deloitte had resigned in June, its CFO has now also quit.
Byjus' Chief Financial Officer Ajay Goel has resigned from the company. Goel had been appointed the CFO just six months ago in April this year. Byju's has now appointed Nitin Golani, who was serving as President of the company's finances, as its new CFO.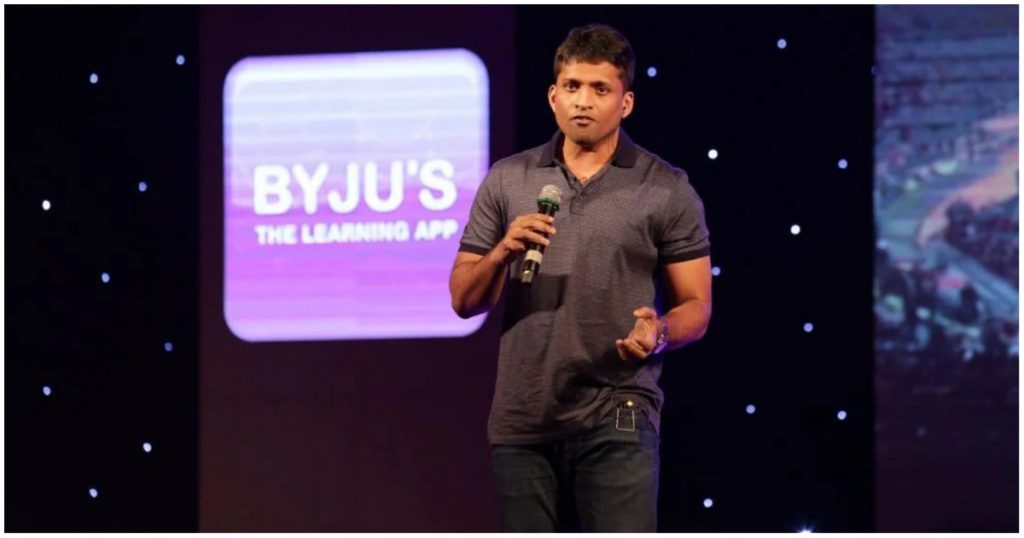 "I thank the founders and colleagues at Byju's for helping me assemble the FY22 audit in three months. I appreciate the support received during a short but impactful stint at Byju's," said Goel in a statement. Goel has reportedly completed Byju's long-awaited audit formalities for FY22, and will return to join Vedanta late where he'd been working before he was appointed Byju's CFO.
The resignation of its CFO is yet another blow for Byju's, which has battled a spate of embarrassing news stories about its finances. Byju's had spent so long to file its FY21 results that even the Indian government had expressed its concern. When its FY21 results finally came out, the results hadn't made for pretty reading — Byju's had lost Rs. 4,588 crore in FY 21. Byju's had then proceeded to lay off thousands of employees. Around this time, questions had been raised in Indian parliament about Byjus' alleged misselling of courses to economically vulnerable parents, and even the country's child rights body had summoned CEO Byju Raveendran for questioning.
But things kept getting worse — not long after, the Enforcement Directorate had raided CEO Byju Raveendran's home, and seized incriminating documents over violation of foreign exchange laws. Since then, Byju's has seen its valuation marked down by as much as half by several investors, and the company had tried to restructure its loan obligations. Byju's had then been sued by its lenders, but it had gone on to sue them back and refused to pay back its loans amounting to $1.2 billion.
To make matters worse, representatives from three of its biggest investors –GV Ravishankar from Peak XV Partners, Russell Dreisenstock of Prosus (previously Naspers), and Vivian Wu from the Chan Zuckerberg foundation — had simultaneously quit its board. The very same day, its auditor Deloitte had also resigned. And after spending six months at the company, its CFO has also resigned.
At this point, Byju's seems to be at loggerheads with nearly all its stakeholders. Its customers have complained that they were cleverly sold courses they couldn't afford, and its investors have quit its board over differences over how to run the company. Its creditors have sued the company for not paying off its loans, and its auditors and CFO have quit. It's hard to imagine how things could be any mores dire at Byju's, but there's possibly a silver lining for the company amidst all this mess — Byju's has seen so much trouble at this point that the only way from here on might just be up.
=