The calendar might've flipped over last week, but India's unicorn rush continues unabated.
Fractal Analytics has become India's second unicorn of 2022 after raising $360 million from private equity firm TPG Capital in a new financing round. The round values Fractal Analytics at over $1 billion, making it the second company of 2022 to enter the unicorn club after Mamaearth, which had become a unicorn on the first day of the year. Last year, India had produced a record 43 unicorn startups, which was more than the startups India had produced in all previous years combined.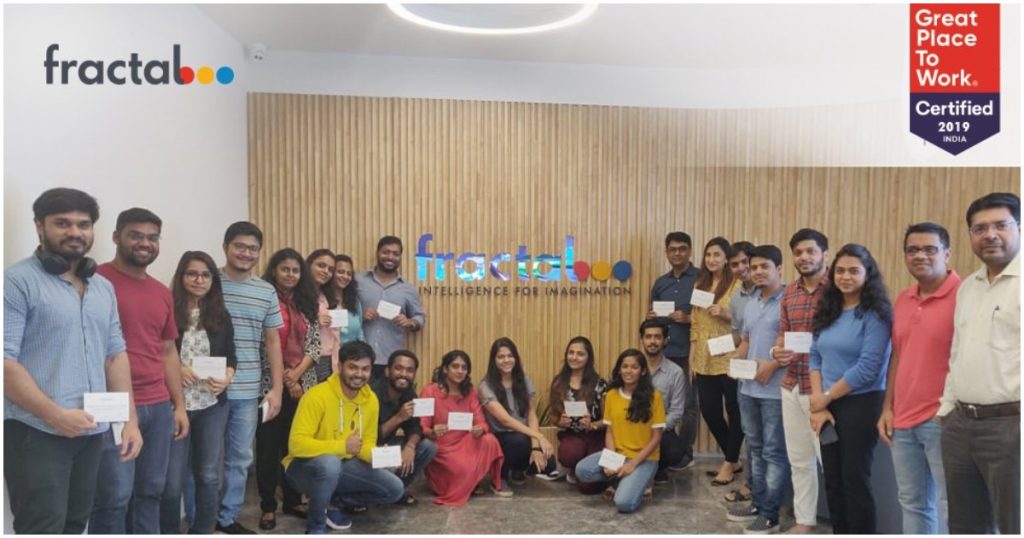 "The demand for AI is surging across the enterprise (sector)," said Fractal Analytics' co-founder and CEO Pranay Agrawal. "Our AI solutions and products, along with our globally recognised team of experts, empower these organisations to realise and maximise their full potential. As we continue to build upon this foundation, the investment from TPG will accelerate our ability to scale and meet this rising demand globally," he added.
Fractal Analytics isn't one of those overnight successes — the company was founded all the way back in 2000 by IIM Ahmedabad graduates Srikanth Velamakanni, Pranay Agrawal, Nirmal Palaparthi, Pradeep Suryanarayan and Ramakrishna Reddy, to help business clients with analyzing their data and providing business insights. Over the years, it has begun using artificial intelligence to help enterprise businesses — its offerings include Qure.ai, which assists radiologists in making better diagnostic decisions, Theremin.ai, which helps firms improve investment decisions, Eugenie.ai, which assists in finding anomalies in high-velocity data, Samya.ai, which helps with enterprise revenue growth management, and Senseforth.ai, which helps automate customer interactions at scale to grow top-line and bottom-line.
"We solve every human problem in the enterprise," Fractal Analytics co-founder Srikanth Velamakanni told Techcrunch. "We also work with them on areas such as improving efficiencies, productivity, supply chain planning and forecasting. This is becoming more and more crucial to firms, especially amid the pandemic," he said. Fractal Analytics counts Fortune 500 companies including P&G among its clients, and employs 3,500 people across 16 global locations, including the United States, the UK, Ukraine, India, Singapore, and Australia.
Fractal Analytics is the second Indian startup in the data analytics space to become a unicorn — data analytics company MuSigma has been a long-term member of the unicorn club, and is profitable to boot. Late last year, data analytics company LatentView had gone public amid much enthusiasm from investors, and its stock currently trades at nearly three times its IPO price. India already has several world-class software services companies including Infosys, TCS and Wipro, and has recently produced a slew of world-class SaaS companies including Freshworks, Zoho and Postman; with the country's abundance of tech talent, and its salary arbitrage advantages, India could well end up becoming a world leader in the data analytics space in the coming years.