This year, as many as 30 Indian startups have entered the unicorn club — their valuations had surged to touch the $1 billion mark. But it seems that their valuations aren't just stopping there.
Just 6 months after Groww had reached the unicorn club with a valuation of $1 billion, the investment app has raised funds at a valuation of $3 billion. Groww raised $251 million in its Series E round led by Iconiq Growth, with participation from new investors Alkeon, Lone Pine Capital and Steadfast. Sequoia Capital, Ribbit Capital, YC Continuity, Tiger Global also participated in the round.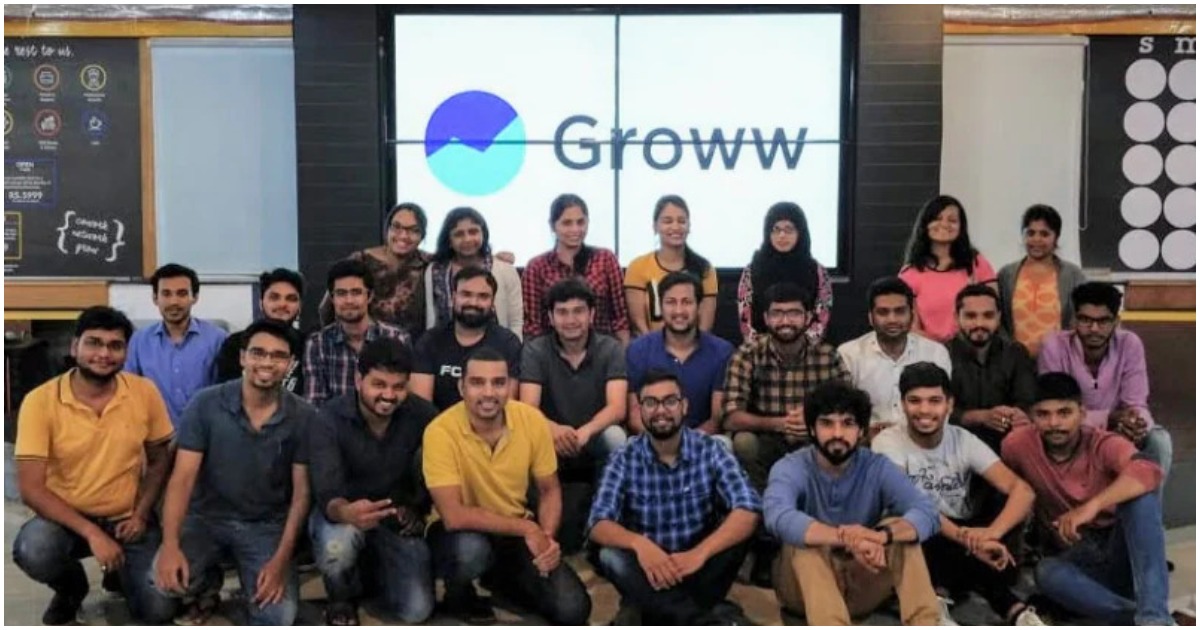 The latest fundraise has meant that Groww has tripled its valuation in six months, rising from $1 billion to $3 billion. More impressively, Groww was valued at just $250 million in September last year, and its $3 billion valuation now means that its valuation has risen by 12 times in the span of a year.
"The financial services market in India is already large, growing rapidly, and ripe for disruption," said Yoonkee Sull, partner at Iconiq Growth, which was the lead investor in Groww's latest round. "Groww has demonstrated that they are ready to seize that opportunity..(and) is already amongst the leading investment platforms in India," he added.
"Groww's objective is to ensure that customers have all the investment options available to them to invest in different instruments," said Groww CEO and cofounder Lalit Keshre. "The platform should be able to provide customers with the right selection and tools to help them make the right decision. Today, a product like mutual fund is our anchor product, and we believe that 100 million customers in India can invest in mutual funds," he added.
Groww already allowed customers to buy stocks and mutual funds, but has grown its investment options over the last few months. The company recently launched futures and options, investments in initial public offerings and sovereign gold bonds on its platform. It is also looking to launch investments in US-based stocks for its investors. Groww is also keenly watching the lending space, but is yet to finalize products to launch in the category. There are reports as well that it could offer crypto investments on its platform.
Groww has also been aggressively marketing its services. It was a sponsor for the last IPL, and ran its TV ads during the high-visibility cricket tournament. Groww also runs a popular YouTube channel where it shares educational videos around stock markets and investments.
Groww's $3 billion valuation shows that even in crowded markets, superior execution can help a company stand out — there was no shortage of apps allowing investments in mutual funds when Groww was founded in 2017 by four former Flipkart employees, but the platform provided a simple and intuitive UI, and managed to reach young users who were investing for the first time. After gathering an initial set of loyal customers, Groww is now expanding its offerings into allied investment verticals, and growing its valuation as a result.
And Groww isn't the only unicorn created this year that has seen its valuation surge since attaining unicorn status. Cred, which was valued at $2.2 billion in April, is now valued at $4 billion, which means it has nearly doubled its valuation in 6 months; Infra.market, which was valued at $1 billion in February, was valued at $2.5 billion in August, which meant that it too had doubled its valuation in 6 months. and Meesho, which had raised funds at a $2.1 billion valuation in April, had raised funds at a $4.9 billion valuation in September, again doubling its valuation in 6 months. Indian startups have been making merry this year, and it doesn't look like the gravy train is stopping anytime soon.