With its back against the wall with WeWork, Softbank has relied on something that top companies across the world also seem to be doing — appointing an Indian-origin CEO.
Softbank has appointed Indian-American Sandeep Mathrani as WeWork's new CEO. Mathrani, who was previously was chief executive of Brookfield Property Partners' retail group, will replace Artie Minson and Sebastian Gunningham, according to a press release. The duo has served as co-CEOs of WeWork since Adam Neumann had stepped down in September following a failed IPO attempt.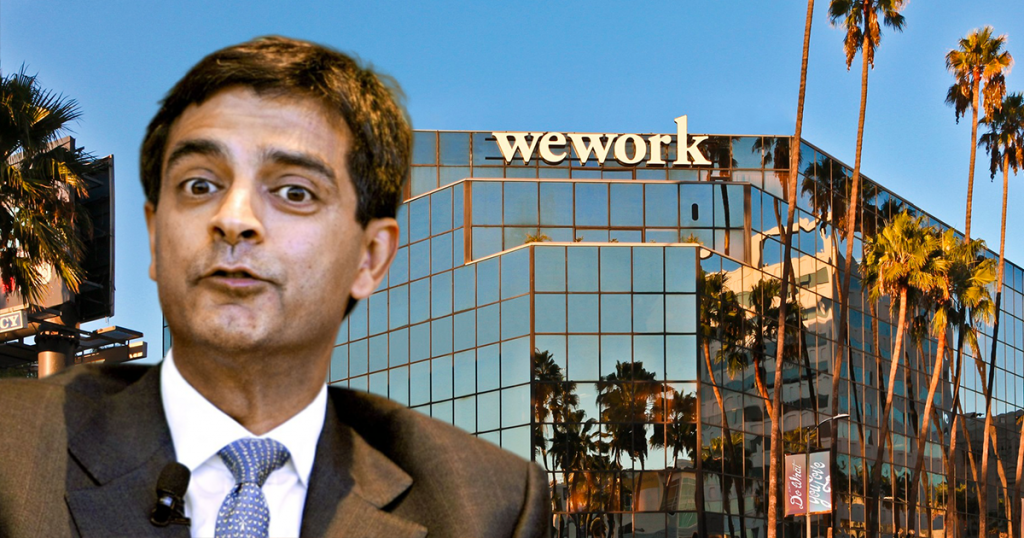 Indian-origin CEOs seem to be in high demand at the moment. Google is currently led by Sundar Pichai, Microsoft is being helmed by Satya Nadella, Adobe's CEO is Shantanu Narayen, Mastercard's CEO is Ajay Bagga, and just last week, IBM appointed Arvind Krishna as its CEO. Sandeep Mathrani, however is different from the rest of this pack — while the others in this list completed their schooling and undergraduate degrees in India, Mathrani went to college in the US. He has a Bacholor of Engineering and a Masters in Management Science from Stevens Institute of Technology. He's worked in the real estate space for most of his career. In the industry, he's developed a reputation as a bit of a mall turnaround expert — in 2010, he had taken over as chief executive of mall owner General Growth Properties, which had just filed for the largest-ever real estate bankruptcy. Mathrani managed to raise billions of dollars to recapitalize the company, spun off struggling malls and eventually sold the firm for $15 billion. 
He will have to draw upon all of his experience to experience as he takes over WeWork. WeWork had a horror 2019 — at the beginning of the year, the company was valued at $47 billion, and decided to go public. But as soon as WeWork had released its S-1 which detailed its plans and financial status, rumblings about possible mismanagement and governance lapses began to surface. It turned out that CEO Adam Neumann had personally trademarked the name "We" and was charging the company $6 million a year to use it; he was making profligate investments in everything from surfing startups to preschhools, and he was leasing out buildings to the company that he personally owned. There were also some concerning reports around Neumann's drug use, and his succession plan, which stated that in the event of his death, it wasn't WeWork's board, but his own wife, who would choose his successor. 
As these controversies slowly emerged, interest around the IPO fizzled, and WeWork was forced to announce that it was cancelling its plans to go public. But WeWork was also running out of money, and Softbank had to eventually bail the company out, valuing it at just $8 billion in October, 9 months after it had valued it at $47 billion. As WeWork's new CEO, Sandeep Mathrani will likely have his hands full. But if wants some ideas on how to lead, he sure has a whole pack of overachieving Indian compatriot CEOs to draw inspiration from.