India's unicorn startups might be largely mired in losses, but there's a bright spot where startups are managing to make money — stock broking.
Investment app Groww registered its first ever profits in FY21, VCCircle reports. Groww reported a profit of Rs. 27.28 crore in FY 21, as against a loss of Rs. 79.36 crore in FY20. The newfound profitability was on the back of a 14-fold increase in consolidated revenue, which rose from Rs. 2.9 crore in FY20 to Rs. 40.4 crore in FY21. Most of Groww's revenue came from brokerages and allied services income which rose from Rs. 2.9 crore in FY20 to Rs. 34.7 crore in FY21.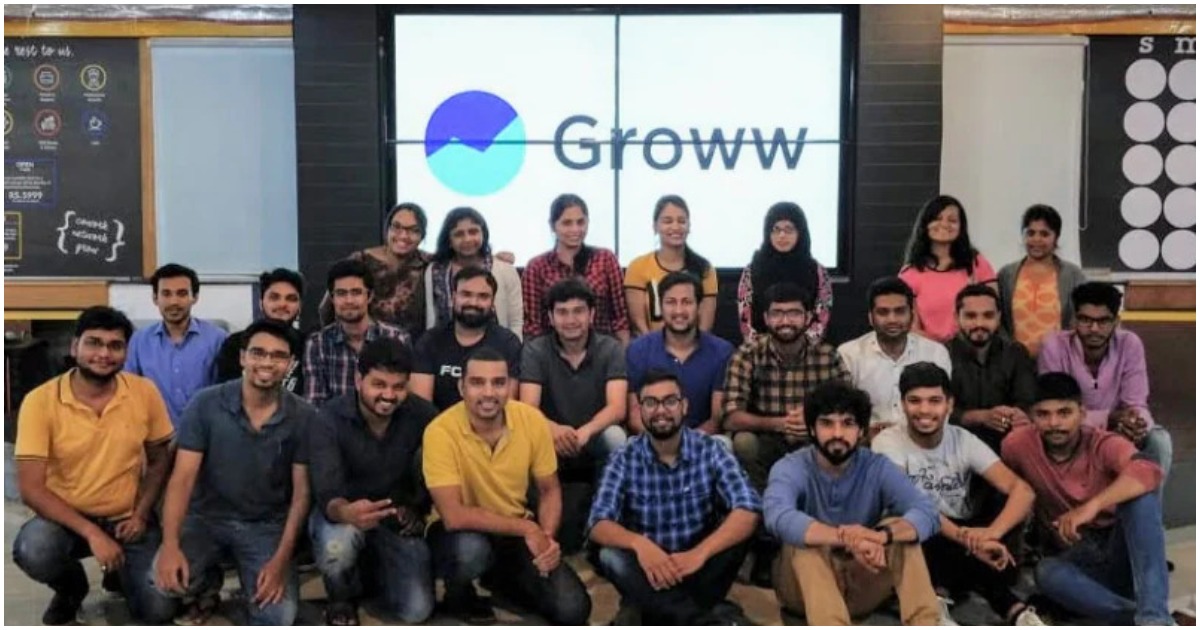 Groww is the second unicorn startup in the stock broking business that's become profitable. Zerodha, the pioneer in the industry, has been profitable for several years, and reported a profit of an astonishing Rs. 1000 crore last year.
Groww had been somewhat late to the investing game — the company had been founded in 2017 by four Flipkart employees Lalit Keshre, Harsh Jain, Neeraj Singh, and Ishan Bansal, and initially allowed customers to invest in mutual funds. Groww's USP was allowing investments in mutual funds through a simplified user-interface, and targeted many young professionals and first-time investors. In 2018, the company had been accepted by the prestigious Y Combinator program. Over the years, Groww had diversified by also allowing users to invest in stocks, fixed deposits, gold and even US-based equities.
The company, though, has rapidly raised its statue in recent years. It became a unicorn in April last year, and followed it up with TV ads in major cricket tournaments. In May, the startup had acquired decades-old Indiabulls Mutual Fund, which had assets under management of Rs. 668 crore, for Rs. 175 crore. By October, Groww tripled its valuation to $3 billion. This year, in a major vote of confidence, Microsoft CEO Satya Nadella invested in the company in his personal capacity.
Groww now claims to have over 2 crore users on its platform, with 70% of its investors coming from Tier 2 and 3 cities. Around 20 lakh users use Groww's platform to invest in stocks, a business which it had started in July last year.
But most impressively, Groww has now joined the select club of Indian unicorns which have reported a profit. It's perhaps a function of the industry it is in — as Zerodha's precedent has shown, it might be somewhat easier for broking companies to become profitable — but it also speaks volumes about how the company appears to have managed to both grow at a fast clip, and also kept an eye on its bottom line. With loss-making startups currently suffering at the stock markets, and registering dramatic falls in the market caps, Groww's newly-found status as a profitable company could well serve as a reminder for other startups and show that startups don't always need to choose between rapid growth and profitability — it can be possible to do both.