One of its best-known startups might've stumbled at the stock markets, but India continues to churn out unicorn startups in 2021.
NoBroker, which helps people buy and rent houses, has become India's latest unicorn startup after a $210 million funding round. The round was led by Tiger Global, General Atlantic, and Moore Strategic Ventures, and values the company at $1.01 billion. This makes NoBroker India's latest unicorn startup, and the 38th startup to enter the unicorn club this year.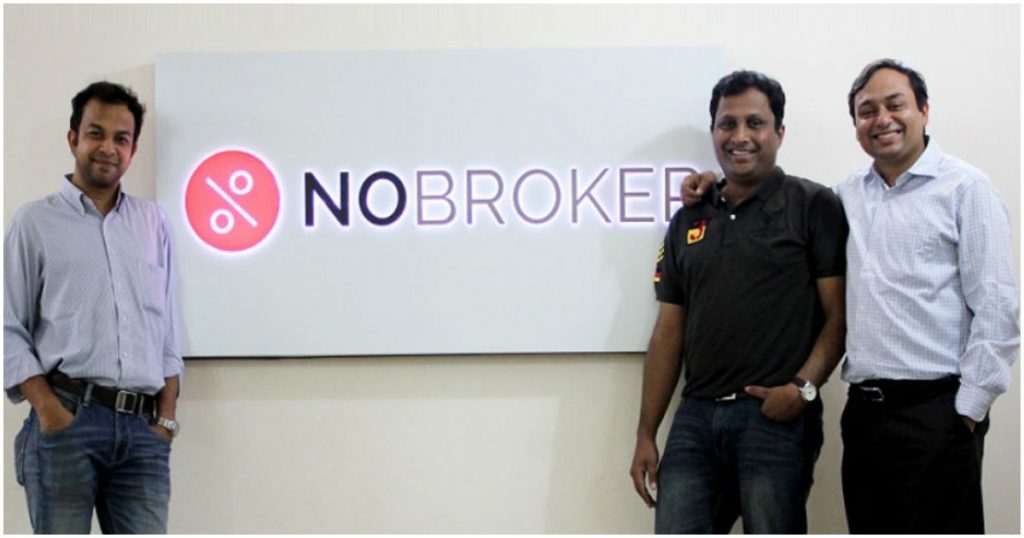 "In the past couple of years we have transformed ourselves from just a real estate transaction platform to a one-stop-shop," said NoBroker cofounder Saurabh Garg. "And this has given us a huge boost because clearly the number of transactions is increasing and customers are finding a lot more value in our services," he added.
NoBroker says it will deploy the fresh funds to expand to 50 cities in a span of two to three years, up from six currently. The company will use the funds for marketing, to build its product and technology team, to go deeper into existing markets, and to build NoBroker Hood, its "gated-community" app and marketplace.
NoBroker had been founded in 2014 by Akhil Gupta, Amit Agarwal and Saurabh Garg. The company, as its name suggests, aimed to connect buyers and sellers of real estate with one another, without middlemen like brokers. In turn, NoBroker has its own subscription packages which allows users to discover properties they might want to rent or buy.
There had been some initial opposition to its business — NoBroker's office had been attacked by real brokers in 2015, when as many 40 brokers had landed up at the premises and threatened to beat up employees. The brokers were irate at the company's business model, which used technology to cut out brokers from commissions in property transactions. "No one was hurt but they made a lot of threats and demanded that we shut shop," NoBroker CEO Amit Agarwal had said at the time of the incident.
But NoBroker doesn't seem to have let the threats get in the way — the company now operates in several major Indian cities including Bangalore, Delhi, Pune, and Hyderabad. The startup has over 7.5 million properties listed on its platform and over 16 million people have used its services. Its revenue from operations for FY20 stood at Rs. 63 crore, and the company says it is tripling every year.
NoBroker has not only become India's latest unicorn startup, but it's yet another company that had seen its valuation zoom over the last year. In 2020, NoBroker had raised funds at a valuation of $400 million, which implies that its valuation has risen 2.5 times over the course of the year. This has been the case with several other startups — Cred's valuation has risen 5x in less than a year, Groww's valuation has grown 12x in a year, and MyGlamm has managed to grow its valuation 12x in just 8 months. There are heady times for India's startup ecosystem, but as Paytm's stock market stumble shows, it's best to exercise caution — there's no telling when a downturn might be around the corner.