Ola Electric has quickly become India's largest two-wheeler EV maker, but the growth hasn't come cheap.
Ola Electric has registered an operating loss of $136 million (Rs. 1,100 crore) in FY23, Reuters reports. Ola Electric had a revenue of $335 million (Rs. 2,750 crore) in the same period. Ola had sold nearly 1.5 lakh scooters in FY22, so this translates to a loss of Rs. 75,000 per scooter.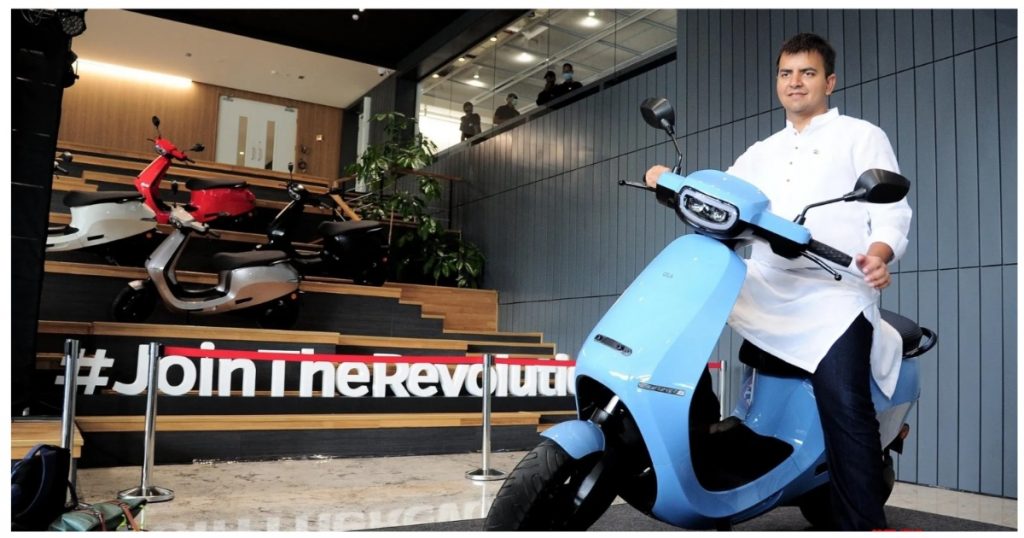 Ola also appears to have also missed the revenue target it had publicly stated last year. Ola had said in June 2022 that the company was "on track to surpass $1 billion run rate by end of this year" and "the future forecast looks even stronger." Ola, however, reported a full revenue of $335 million in F23, and given how it sold 21,400 scooters in March this year, also appears to have fallen well short of its publicly stated $1 billion run rate goal.
Ola's troubles will be compounded by the fact that the entire 2 wheeler EV space has seen a slowdown in recent months. In May, the government had cut the subsidy provided to EV 2-wheelers under the FAME scheme — the cap on incentives had been reduced from 40% of the ex-factory price to 15% of the ex-factory price on scooters sold after 1st June. This had cause prices of EV scooters, including those sold by Ola, to rise, and sales had slowed down as a result.
Ola had launched its electric scooter in late 2021, and had brought with it a burst of energy to the space. Its scooters were available in snazzy colours, boasted of high ranges, and were promoted with a marketing campaign that included rap songs and dramatic shots of the CEO standing atop the company's factory. Ola had appeared to go all-in on its electric initiative, setting up what it claimed was the world's largest 2-wheeler factory in Tamil Nadu.
All these efforts seem to have borne fruit. Ola is now the India's largest player in the electric 2W space, and commands an estimated 32% market share. But this growth appears to have come at a cost — even as Ola is selling large numbers of scooters, it is losing substantial sums of money. Ola claims it wants to replace ICE scooters, but will also need to come up with a business model that can replace those of traditional automakers — while Ola lost Rs. 1,100 crore on sales of Rs. 2,750 crore last year, a traditional automaker like Bajaj Auto reported a profit of Rs. 5,586 crore on sales of Rs. 33,144 crore in FY22.
Ola will have to hope that once its factories and systems are set up, economies of scale will set in, and it will be able to build its scooters for cheaper. Also, once Ola has an established distribution network, its costs in delivering scooters might come down. But turning losses into profits might not be easy — Indian startups such as Flipkart, Paytm an Zomato have toiled for years, and never managed to report a profit. Ola Electric might need to quickly work on its business model to hope to ever be profitable — and thus, viable — in India's electric 2W space.
Ola declined to comment.
Since it began sales in late 2021, Ola has become India's e-scooter market leader with a 32% share, competing with Ather Energy as well as companies like TVS Motor (TVSM.NS) and Hero Electric. It was valued at $5 billion last year and has raised nearly $800 million from investors since 2019.
Ola Electric earlier this year laid out aggressive projections internally, estimating its revenue will quadruple to $1.5 billion 2023-24, a year when it also plans to clock its first profit, Reuters reported last week.
But this was before India slashed government incentives in May on e-scooters, which analysts say will force Ola and others to redraw growth plans.
Despite the incentives cut, the company remains confident it can this year become operationally profitable – a key metric watched by potential IPO investors, according to one of the sources.
"Ola is a market leader in a short while … That's what their existing investors are bullish on," the person added.
Ola says it builds its e-scooters in the southern state of Tamil Nadu from "the world's largest 2 wheeler factory" which has capacity to produce 10 million units a year. The company has been spending hundreds of millions of dollars in expand its factory and service centres.