Reliance has picked up yet another e-commerce startup to add to its JioMart arsenal.
Reliance has acquired the equity shares of online furniture startup Urban Ladder for Rs. 182.12 crore. Reliance Retail Ventures Limited bought 96% holding in the equity share capital of Urban Ladder, and has a further option of acquiring the remaining stake. Reliance has said it plans to invest a further Rs. 75 crore into Urban Ladder by December 2023.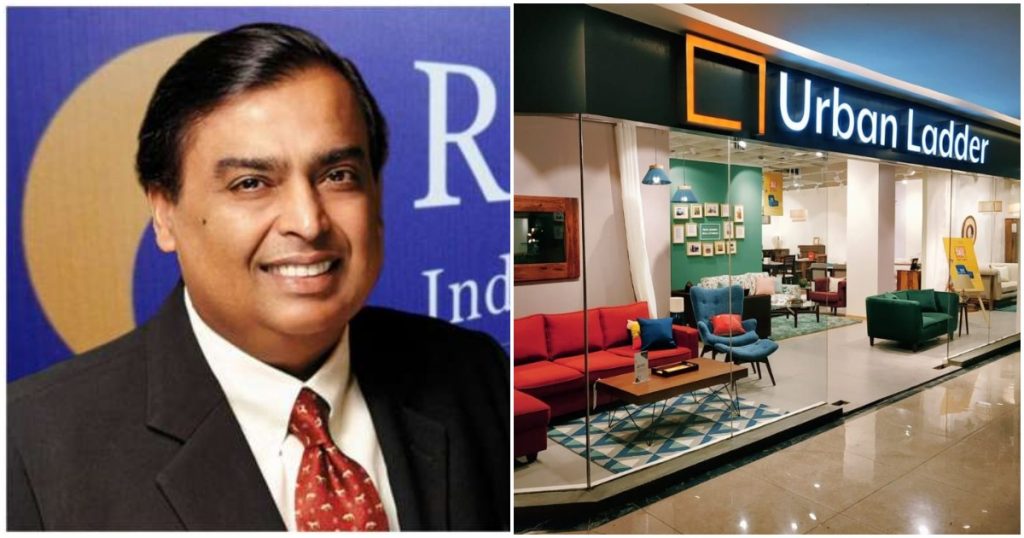 This isn't exactly the ending that Urban Ladder would've hoped for in its startup journey. It was founded all the way back in 2012, and had raised $115 million (Rs. 800 crore) so far. In 2018, the startup was valued at an impresive Rs. 1200 crore, and at Rs. 750 crore in 2019.
But for Reliance to have picked up Urban Ladder for Rs. 180 odd crore in 2020 shows how the company was struggling, both amid the Covid outbreak and when faced with increasing competition. With Ikea having entered India, companies like Zefo selling competitively-priced furniture, and e-commerce giants like Flipkart launching their own furniture brands, Urban Ladder was being crowded out of the market. In June 2019, Urban Ladder had fired 40 percent of its workforce in a desperate bid to stay afloat. "We would have shut down if we hadn't asked them to leave," Urban Ladder CEO Ashish Goyal had then said.
But Reliance appeared to have swooped in and bought Urban Ladder at a throwaway price. "The investment will further enable the group's digital and new commerce initiatives and widen the bouquet of consumer products provided by the group, while enhancing user engagement and experience across its retail offerings," Reliance Retail said.
Under the Reliance umbrella, Urban Ladder might be able to better fulfil its potential, and more effectively fight off competition. Access to Reliance's funds will mean that Urban Ladder will be able to price its offerings as competitively as its rivals. More importantly, access to the Reliance's userbase could give the company a ready market for its products — Reliance already has traction on its JioMart platform with customers buying groceries, and it only needs to add a furniture section to give Urban Ladder's products massive visibility overnight.
Urban Ladder is only the latest e-commerce startup that Reliance appears to have acquired to build a new vertical for JioMart. It has previously acquired a majority stake in NetMeds to start a pharma line, and had acquired Mumbai-based Fynd to build its fashion tech portfolio. Amazon and Flipkart had spent years building their e-commerce portfolios from scratch — JioMart, which was launched only this year, seems to be quickly mopping up startups at attractive valuations to build a formidable competitor.