It had been raining unicorns in India since the beginning of 2021, but now it's positively turned into a deluge.
ShareChat has become India's fifth unicorn startup in three days after raising funds at a valuation of $2.1 billion. ShareChat raised $502 million from investors including Lightspeed Ventures, Tiger Global, and India Quotient, and global social media platforms including Snapchat and Twitter. The fundraise valued the 6-year-old startup at $2.1 billion.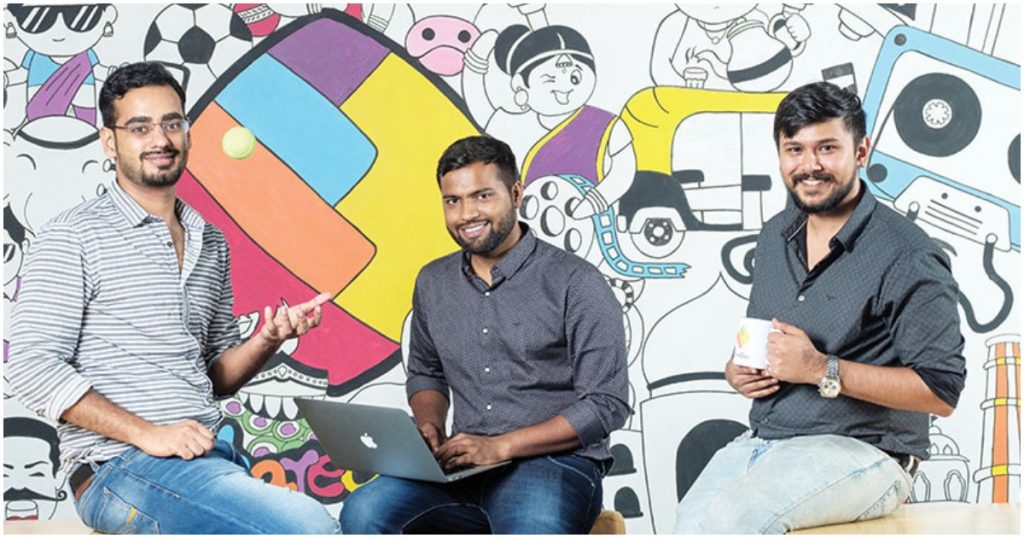 "We are at an exciting inflection point in our journey, where we are going after a massive opportunity with the right team in place and the backing of long-term investors who have a deep conviction in our mission," said Ankush Sachdeva, CEO & Co-founder of ShareChat. "With ShareChat & Moj, we are well-positioned to build the largest AI-powered content ecosystem in India. With this infusion of capital we would continue to aggressively grow our user base, build a world-class org in India & US and further strengthen our creator community, AI-powered recommendation engine and platform health," he added.
ShareChat had been one of the pioneers in building vernacular social networks in India. Its core product, which allowed users to share photos and videos, was available in 15 Indian languages, but in a signal to potential users, was not available in English. This had made ShareChat immensely popular in Tier 2 and Tier 3 towns in India.
ShareChat, though, had stumbled when TikTok had entered in India in a big way. TikTok had taken small-town India by storm with its user-generated short videos, and had taken much of the sheen off ShareChat, which still focused mainly on text and image posts. But TikTok's ban in India last year had given all manner of social platforms an opportunity, and ShareChat had leapt at the chance. Within a few days of the ban, ShareChat had launched its TikTok clone Moj, and had begun promoting it aggressively.
Its quick work seems to be paying off — while ShareChat currently has 160 million monthly users 6 years after its launch, Moj has managed to garner 120 million monthly active users in less than a year. With two major social networks under its belt, ShareChat has emerged as a major social media company, and now has a valuation that's commensurate to its burgeoning userbase.
"As Internet penetration increases, ShareChat's leading content creation platform is poised to expand dramatically by bridging into online purchases of goods and services," said Tiger Global's Scott Shleifer. "Additionally, Moj is well-positioned to seize the opportunity presented by the growth of short video in India. We are impressed with the team's understanding of these rapidly evolving technologies and its ability to execute quickly, and we are excited to partner with them as they continue to build a great company," he added.
This month has been particularly fruitful for Indian startups, perhaps because of the increased liquidity in US markets, and fears of coronavirus ebbing away. Earlier this week, Cred, Meesho, Groww and PharmEasy had also become unicorns. And with ShareChat joining the list, and getting backing from global social media giants in Twitter and Snapchat, India now has a homegrown social media network that can hold its own among the biggest in the world.