Swiggy's quickly expanding as it settles into its newfound status as a unicorn, but the growth is coming at a cost.
Swiggy tripled its revenues to Rs. 468 crore for the year ended March 2018, filings from the company show. A year ago, Swiggy had managed revenues of Rs. 146 crore. But as revenues grew, so did the losses — Swiggy reported losses of Rs. 397 for FY18, nearly double those of the figure of Rs. 205 crore which it had reported last year.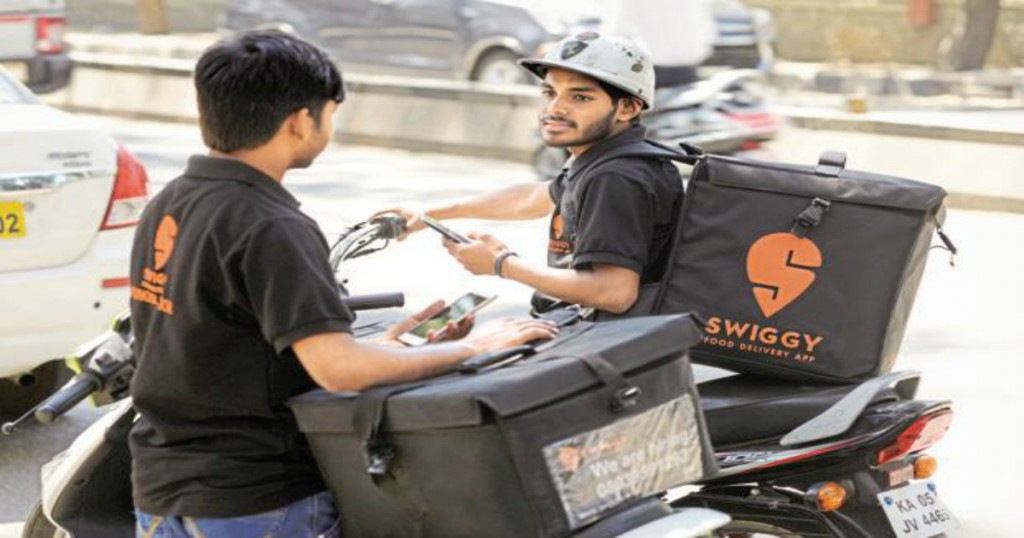 These results are strong on the face of it — revenues rose faster than losses — but not as impressive as the results Swiggy had posted last year. In 2017, Swiggy had grown revenues by 6.5 times, while its losses had increased only 1.5 times. This dramatic difference in the revenues and losses had some to speculate that the Swiggy was now able to grow without incurring the losses that usually came bundled along. But growth this year has been more expensive, and come at the cost of higher losses.
This pressure is expected to continue. When Swiggy had grown its revenues by 6.5 times while incurring only a 1.5 times hit on its losses, it was the biggest food delivery operator in the country. The space has become significantly more crowded  since then. Zomato, which until recently had been more of a restaurant listing service which also provided deliveries, has been betting big on its food delivery arm, and with aggressive discounts and offers, has made inroads into the space. Just recently, Zomato claimed it had become the biggest delivery player in India.
The competition has come from other places as well. UberEats has been in India for around a year, but is only recently stepping up its game — it recently ran a campaign around how it wanted to bring prices back to how they were in the 90s, and even ran aggressive 50% off offers. 
And the dark horse might just prove to be Foodpanda. Not much had changed with Foodpanda when it was acquired by Ola late last year, but Ola's begun throwing its weight behind the food delivery service in the recent past. Like UberEats, Foodpanda has come up with offers of its own, offering desserts for as little as Rs. 9, and even running guerrilla marketing campaigns. One gets the sense that Ola will continue to push hard with Foodpanda — it's already expanded to 50 cities, and Ola's also integrating it with its own app.
With 4 players all eyeing the same food tech pie, who will blink first? All four players have received serious amounts of funding in the recent past. Zomato raised Rs. 1,300 crore from Alibaba this year, and Swiggy responded by raising a similar amount on its own from Naspers and Meituan-Dianping. UberEats, of course, is run by the most valuable startup in the world in Uber, and likely has enough financial muscle to take on the Indian players. And if Ola's recent moves are anything to go by, it's likely to wager significant amounts into winning the food  delivery space in India.
While it's not quite the same, the situation is beginning to look eerily like 2015, when dozens of players had jumped onboard the food tech space, hoping to make their mark. Many had fallen by the wayside at the time, including Tiny Owl and Roadrunnr, squeezed by the high levels of competition and unit economics numbers which weren't sustainable in the long run. While the field has thinned out considerably since then, and only four major players remain, the slowing down of Swiggy's revenue-losses ratio shows that there will be pressure on the margins of all the players in the fray for the foreseeable future. If food tech companies thought they'd be profitable when there were fewer companies left for compete against, that might not be the case — they might just have to wait a little while longer.