Byju's might have fired thousands of employees, been under the scrutiny of elected MPs, and have its financial statements be questioned, but it now has one of the most recognizable faces in the world as its brand ambassador.
Byju's has roped in football star Lionel Messi as its Global Brand Ambassador for its "Education for All" social initiative. "This association with one of the world's most popular sportspersons is in sync with the expanding global footprint of Byju's and its commitment to making education accessible, equitable, and affordable for all," Byju's announced. The financial commitments of the partnership are not known.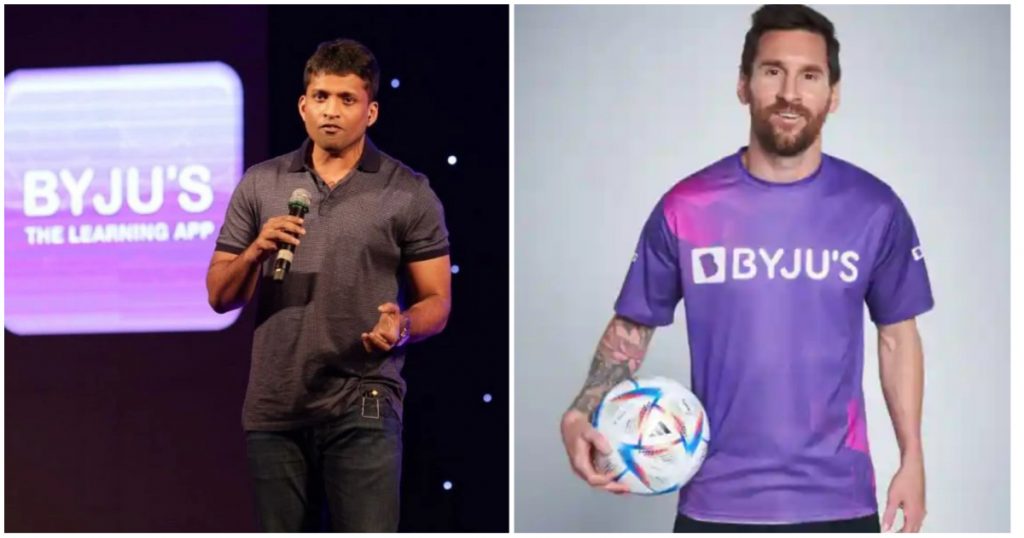 "We have collaborated with Lionel Messi as our global ambassador," said Byjus' cofounder Divya Gokulnath. "He rose from the grassroots to become one of the most successful sports persons ever. That is the kind of opportunity that BYJU'S Education For All (EFA) wants to create for the nearly 5.5 million children it currently empowers. No one represents the power of enhancing human potential more than Lionel Messi," she added.
"It is not really surprising that the greatest player of all time is also the greatest learner of all time. I am sure this partnership will inspire millions of people around the world to dream bigger and learn better. As football fans know, with Messi on your side anything is possible," she continued.
Lionel Messi too chimed in about the partnership. "High-quality education changes lives, and BYJU'S has transformed the career paths of millions of students worldwide. I hope to inspire young learners to reach and remain at the top," Messi said.
Byju's is known to splurge on big-ticket endorsements. The company is the jersey sponsor of the Indian cricket team, and is one of the sponsors of the ongoing T20 World Cup. Byju's is also a sponsor of the upcoming Football World Cup that'll be held in Qatar. The company has now gone ahead and signed one of the best-known footballers in history in Lionel Messi.
International marketing efforts fit in neatly with Byju's overall plans — the company has acquired a slew of startups in the US and Europe, and is looking to build an international brand for itself. High-visibility events which are viewed by parents of prospective students could help the company sell its education products both in India and abroad.
But Byju's has had a rough few quarters. There has been scrutiny over its financial statements, which it had filed after a delay of over 18 months. There have also been accusations that Byju's has been exploiting low-income parents by misspelling its courses to those who can't afford them. And just last month, Byju's announced it was firing 2,500 employees to cut costs, and to become profitable in the next 6 months.
Amidst all this, signing on one of the biggest celebrities in the world might not be the best look for the company. It's unclear how much money Byju's has splurged in signing on Messi, but the amount likely to have been substantial, and could cause some consternation among the employees who were laid off, ostensibly in a bid to cut costs. Byju's, though, has never been short of ambition, and is still looking make a marketing splash even as the rest of the ed-tech space prepares for the funding winter.