Zomato might not seem to currently have a lot of headroom to grow its food delivery business, but it's looking at other avenues to buttress its numbers.
Zomato has approached a number of restaurant chains seeking a 2-6% increase in commissions, amid widening losses, pressures on profitability and a drop in delivery numbers in its food delivery business, ET reports. Zomato's stock has been floundering over the last year, partly because the company has failed to make significant headway in managing to turn in a profit. Raising the commission from restaurants could help Zomato's bottom line, but its proposals are facing stiff resistance from the restaurant community.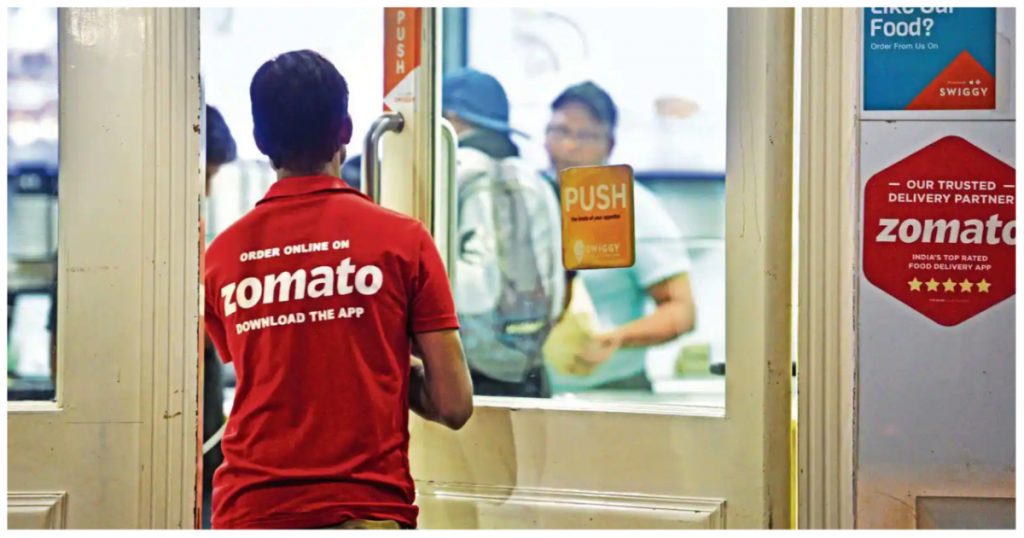 "This is happening for a week now," an executive at a national restaurant chain told ET about Zomato's demand for increased commissions. "Some of us have been told we could be delisted, our delivery radius could be reduced, or visibility could be lowered on the platform, if we don't adhere to their demand. We have not agreed," they added. Zomato already charges an 18-25% commission on all orders from restaurants.
Zomato has reportedly told restaurants that it is raising its prices in response to Swiggy's supposed higher commissions, but restaurants disagree. "Any contract is exclusively between two parties. If Zomato wants to revise its rates upwards for some restaurants where it is lower than Swiggy, is it also open to revise downwards in cases it is may be higher than Swiggy?," the owner of a Mumbai-based restaurant told Moneycontrol.
"We keep reconsidering our commissions to make sure they are competitive and sustainable for restaurant partners as well as Zomato," Zomato said in response to media reports.
It's perhaps not surprising that Zomato is looking to make more money from its restaurant partners. The growth in Zomato's core business has slowly significantly from its startup days, and it's been looking at newer ways to keep growing revenues. This includes the acquisition of a grocery delivery business in Blinkit, and newer initiatives like inter city delivery Intercity Legends and home-cooked food service Zomato Everyday. An increase in commissions will be a step in the same direction, and help Zomato make more money off each order.
But an increase in commissions could hurt Zomato's already-delicate business model. In the past, restaurant owners have gone on strike protesting Zomato's high commissions, and Zomato might have to deal with a pushback from its restaurant partners. On the other hand, if restaurants decide to pass on the increased commission costs to customers and raise prices, it might lead in a decrease in demand for Zomato, which could be counterproductive and cause its revenue to fall. It's a thin line that Zomato is straddling, but with the company constantly under the glare of the stock markets and investors, it is now trying to squeeze out profits from any all sources possible.