It's been a long time coming, but the Apple Store is finally live in India.
Apple's signature online store is now live for Indian users. "Namaste. The Apple Store online is now open," said a message on the front page of the store, with an Indian motif in the background. "Here are just some of the great advantages exclusive to shopping directly with us," the message says.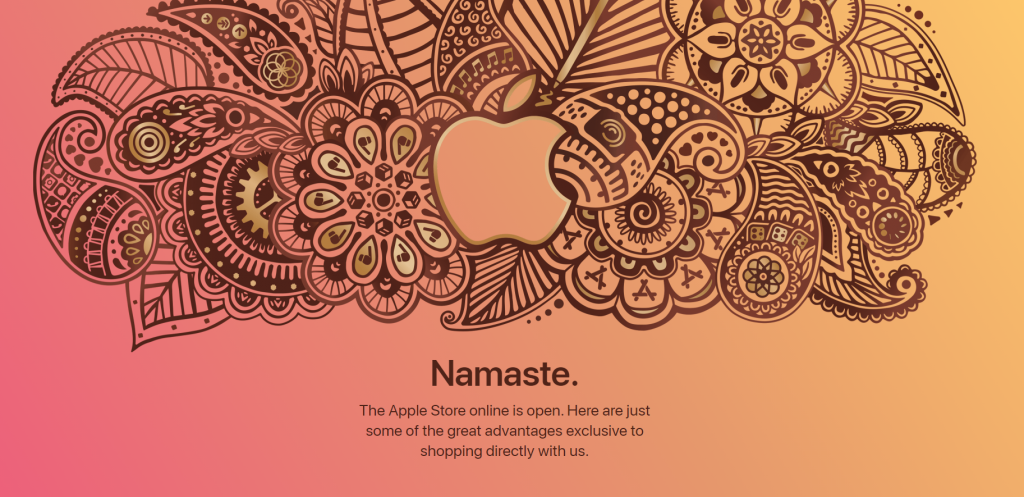 It has been a long road for Apple users to shop directly from Apple. India's FDI laws had previously prevented foreign companies from selling directly to consumers in India, which meant that Indian users had to buy their Apple products from third-party intermediaries like Amazon and Flipkart. FDI rules required that companies like Apple procure 30 percent of their materials domestically if they wished to directly sell to consumers in India, and Apple didn't meet this requirement for the longest time. However, Apple now assembles phones in India, and after a series of negotiations with the government, has been allowed to open stores in the country.
Apple's online store allows users to buy the entire suite of Apple products including its iPhones, iPads, watches and accessories. The store lets customers chat with customer specialists, gives them the ability to customize their devices, and given how it's Covid season, also provides for no-contact delivery. The Apple Store accepts payments through credit and debit card, credit card EMI, RuPay, UPI, Net Banking and credit card on delivery. There's no option for cash on delivery. The Indian store will also allow customers the option for signature gift wrap and personalized engravings on select products, and engraving of emoji or text in English, Bengali, Gujarati, Hindi, Kannada, Marathi, Tamil, and Telugu.
Apple has a tiny fraction of India's smartphone market, but the opening of its direct store could lead to more people adopting its products. More crucially, Apple is soon going to open a physical store in Mumbai, which will be its first on-ground consumer-facing presence in India, and will likely follow it up with a store in Bengaluru. In addition to this, Apple has recently opened a massive new office in Hyderabad with 3,500 employees, and is assembling phones in Peenya on the outskirts of Bengaluru. The world's most valuable company's ties with India have deepened over the years, and the opening of its online store in India is yet another manifestation of the growing relationship.