We're not even two weeks into the new year, but India has already produced three unicorn startups in the period.
Edtech firm LEAD School has become India's latest unicorn startup after raising $100 million in a round led by GSV Ventures and WestBridge Capital. The round values the nine-year-old startup at $1.1 billion, making it the third entrant into India's unicorn club this year after Mamaearth and Fractal Analytics. Last year, India had produced a record 43 unicorn startups.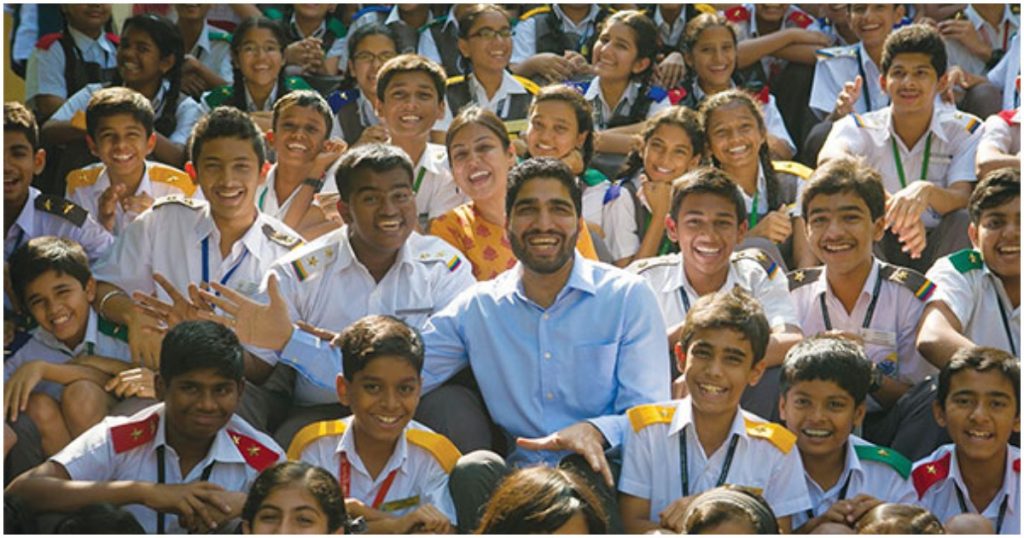 "In K-12, everyone has been talking about ed-tech that is direct to students by circumventing schools," said Lead School co-founder Sumeet Mehta. "And everyone focuses on test prep and tuitions. Because people have accepted that schools cannot be improved. But we thought differently. That's why we focused on a school-based edtech (solution)," he added.
Lead school was founded in 2012 by Sumeet Mehta, who had an MBA from IIT Ahmedabad and was the former CEO of Zee Learn, and Smita Deorah, who had been as Associate Director with Proctor & Gamble. LEAD School offered a technology-based school transformation system that helped students get quality education. The startup helped digitize and transform affordable private schools to better serve students from middle and low-income groups of families, and also developed an integrated system to help K-12 students with the curriculum, the books, and other resources from vendors. Lead School had started off with Shantiniketan English School which was located in a remote village 35 kms away from Ahmedabad, which had 14 students.
Lead School also actively began focusing on teaching English as a skill in its classrooms, recognizing that lack of proficiency in English was an impediment in providing quality education. In 2016, the company opened its first owned school, and transitioned its teachers to using tablets to help with teaching. In 2017, the startup partnered with four government schools for the first time.
The company now works with 5,000 schools across 500 cities, with 12 lakh students being educated under its wing. Leap School claims to provide innovative and unique teaching methods, and helps provide national exposure to students for their complete personality development. The company has hit an annual contract value (garnered from partnering schools) of $80 million (Rs. 560 crore) in 2021-22.
While there's no shortage of ed-tech unicorns in India — Lead School becomes the sixth after Byju's, Unacademy, Upgrad, Vedantu, and Eruditus — it's the only one that doesn't rely solely on technology to transform education. Unlike other startups, which have looked to disrupt traditional schools and colleges through their online offerings, Lead School instead uses technology to make existing schools more efficient and improve learning outcomes. It's an interesting new approach, and shows how India's ed-tech space might also be maturing into newer — and more interesting — business models.