Thus far, the bigwigs of India's IT industry had been fiercely debating the pros and cons of moonlighting, but a new voice has emerged in the debate — that of India's IT Minister himself.
India's Union Minister for IT and Electronics Rajeev Chandrashekhar has spoken up in favour of moonlighting, or the practice of taking up side projects while continuing to work a traditional job. "Moonlighting represents two very significant phenomena," Chandrashekhar said at an Economic Times event. "One, the entrepreneurial bug that has bitten every techie. Two, the talent deficit or demand for talent. For a company to forbid a young engineer from dabbling in a startup…they (companies) do not understand the change in model," he added.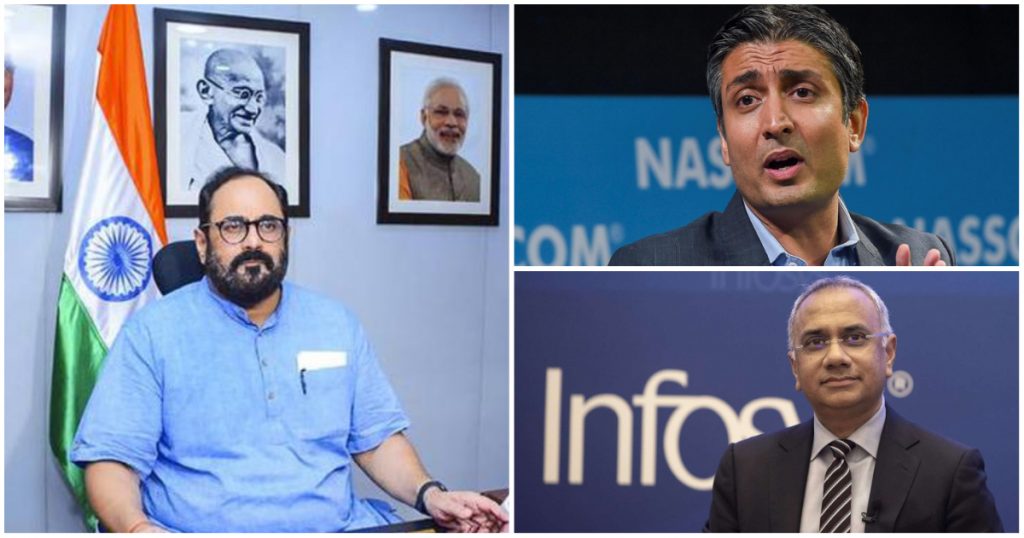 "Today's youngsters have every sense of confidence and purpose about wanting to monetise, create more values," he continued. "So, the efforts of companies that want to pin their employees down and say that you should not work on your own startup are doomed to fail," he added. The minister, however, agreed that moonlighting should not be in violation of any contractual obligations.
Chandrashekhar went on to predict a future where moonlighting would become commonplace. "Any captive models will fade. Employers expect employees to be entrepreneurial while serving them. The same people can apply it personally to themselves," he said. He said that a time would come when there will be a community of product builders who will divide their time on multiple projects. "Just like lawyers or consultants do. This is the future of work," he said.
Chandrashekhar's comments came after the Indian IT industry had been hotly debating the moonlighting issue. Wipro Chairman Rishad Premji had started things off by calling moonlighting "cheating" in a tweet. The tweet had drawn strong reactions, with many people criticizing him for his stand. A few weeks later, former Infosys CFO Mohandas Pai and Tech Mahindra CEO CP Gurani had both appeared to support moonlighting at a public event. But immediately after, Infosys had sent its employees a mail telling them that those moonlighting could be fired, and Wipro had even gone ahead and fired 300 employees who it discovered were working for its competitors.
The Indian IT industry, though, will pay attention to what Rajeev Chandrashekhar says, and not just because he's the country's IT Minister — Chandrasekhar has a Masters in Computer Science from the University of Illinos, and in the 1980s, was a part of the team that designed Intel's i486 chip. In the 90s he returned to India, and founded BPL Mobile, which he later sold to Essar Group for $1.1 billion. Chandrashekhar then became an investor and founded Jupiter Capital, which manages assets of over $800 million in technology, media, hospitality businesses. With experience in technology, entrepreneurship, business and investing, and government experience in being the IT Minister to boot, Chandrashekhar has a truly unique perspective which straddles several disparate fields, and his words will carry weight in the ongoing moonlighting debate.
And it's refreshing to see a government in India that seems more in touch with the times than even its IT industry. While most of India's IT bigwigs seem to still be frowning upon moonlighting, new-age startups like Swiggy have gone as far as to institute a formal moonlighting policy, which allows employees to take up side projects after approval from the management. It remains to be seen how the moonlighting debate plays out in India's corporate sphere, but the fact that India's government seems to be more progressive than even the country's IT giants augurs well for the future of Indian businesses in the years to come.