The list of Indians who've made it to the very top of global companies continues to grow larger and larger.
Starbucks has appointed Laxman Narasimhan as its new global CEO. Narasimhan will join the company on October 1, but will take the helm in April 2023. Until then, legendary Starbucks CEO Howard Schultz will continue to lead the company. Narasimhan will work closely with Howard Schultz through April 1 of next year, and then take over the reins himself.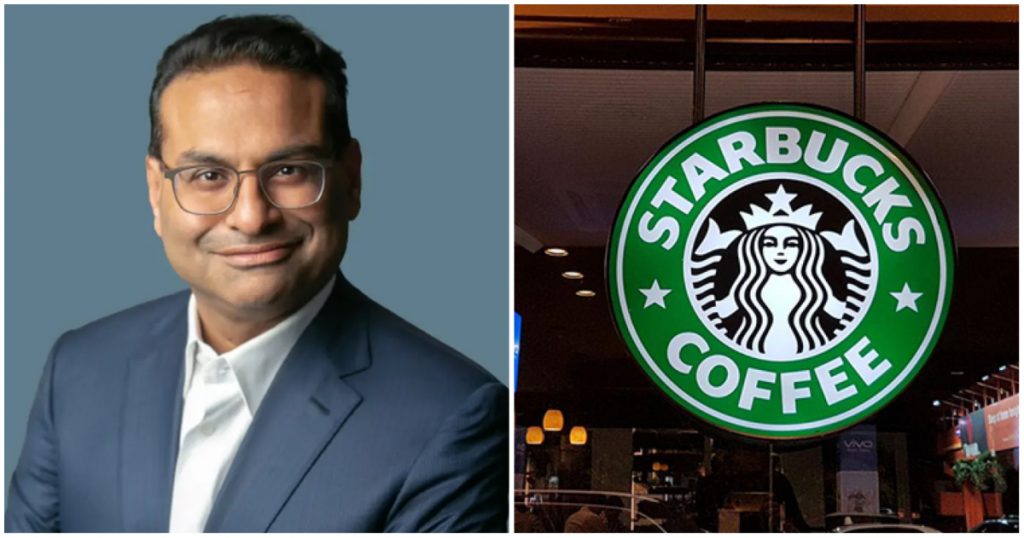 "Laxman is an inspiring leader," said Mellody Hobson, Independent Starbucks Board of Directors chair. "His deep, hands-on experience driving strategic transformations at global consumer-facing businesses makes him the ideal choice to accelerate Starbucks growth and capture the opportunities ahead of us. His understanding of our culture and values, coupled with his expertise as a brand builder, innovation champion, and operational leader will be true differentiators as we position Starbucks for the next 50 years, generating value for all our stakeholders," she added.
There was little to suggest in Laxman Narasimhan's beginnings that he would one day lead one the world's most iconic coffee chains. Narasimhan was born in Pune in India, and completed his Bachelor's degree in Mechanical Engineering from College of Engineering Pune under the Savitribai Phule Pune University. After graduating, he moved abroad, and completed his MBA in Finance from Wharton at the University of Pennsylvania.
Narasimhan then worked at McKinsey for 19 years, ending up becoming the director and location manager for their New Delhi office. He then joined Pepsi, and rose through the ranks to become the company's Chief Operating Officer. In 2019, Narasimhan became the global CEO of UK-based Reckitt, which makes products including Dettol, Lysol, Harpic and Durex.
Narasimhan has now stepped down from his Reckitt post, and become the CEO of Starbucks. He's joined a growing list of Indian-origin professionals who head global multinationals — Bata's CEO is Sandeep Kataria, Diageo's CEO is Ivan Menezes, Deloitte's CEO is Punit Renjen, GAP's CEO is Sonia Syngal, Amway's CEO is Milind Pant, Novartis' CEO is Vasant Narasimhan, WeWork's CEO is Sandeep Mathrani, and Chanel's CEO is Leena Nair. Amongst tech giants, Google's CEO is Sundar Pichai, Microsoft's CEO is Satya Nadella, Twitter is led by by Parag Aggarwal, Adobe is led by Shantanu Narayen, and IBM's CEO is Arvind Krishna.
This is a truly formidable list, and even when accounting for India's substantial population, hints at something special at play — India seems to excel in producing top global CEOs. There could be several factors that might be contributing to this glut — there's world-class education available at many Indian colleges, and these students are able to hold their own with the best in the world; Indian CEO are comfortable with English, which puts them in good stead as opposed to some other nationalities, like the Chinese, and Indian values of hard work and dedication seem to to be good fits for leaders of global companies. For now, these leaders seem to working at building global companies while based abroad, but as India's economy grows, the next generation might just choose to stay at home, and build formidable companies right out of India.