Reliance might be launching oils and pulses brands, and working with mithai makers, but it's also quietly building up its capabilities in some cutting-edge fields.
Reliance has acquired a 23.3 percent stake is US-based aerial robotics company Exyn Technologies. The stake has been acquired through its wholly-owned subsidiary Reliance Strategic Business Ventures. Reliance and Exyn have also entered into a strategic partnership agreement for technology collaboration and commercialisation of the Exyn's technology.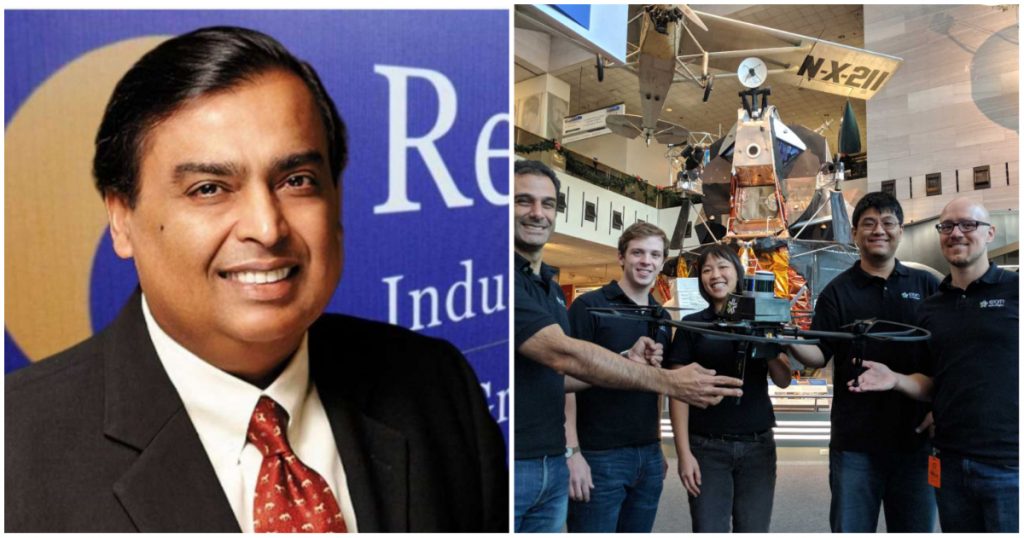 "The investment and partnership by RSBVL will have synergies with Reliance's investments and strategic initiatives in drone, industrial safety & security and robotics areas, while accelerating Exyn's product and technology development across multiple application areas and commercialisation," Reliance said in a statement.
Exyn Technologies was founded in Delware, USA in 2014 by Nader Elm and Vijay Kumar. Elm has worked with companies like Sun Microsystems and Bell Canada, while Vijay Kumar has a Bachelor's degree from IIT Kanpur and a PhD in Mechanical Engineering from Ohio State University. The company had raised $20 million before the latest investment from Reliance.
Exyn Technologies builds autonomous aerial robot systems for complex "GPS-denied" environments. It builds a drone system that navigates industrial environments without a pilot, and enables beyond-line-of-sight navigation and data collection. It also has solutions which provide real-time 3D mapping with survey-grade accuracy. Many of its products are used the mining industry, and it has even built navigation systems that work on Boston Dynamics' infamous robots.
And it's perhaps for good reason that Reliance has acquired a strategic stake in Exyn Technologies. Reliance not only operates oil fields which could use Exyn's products, but is also building massive solar plants where Exyn's Technologies could be deployed. Technology is rapidly changing how large industrial spaces are managed, and Reliance seems to be investing in companies which are at the cutting edge of the space.
Exyn Technologies isn't the only high-tech foreign company that has piqued Reliance's interest. Reliance has previously acquired Norway-headquartered REC Solar, which is one of the largest vendors of solar panels in the world, for Rs. 5,500 crore. It had also acquired Dutch electric battery company Lithium Werks For Rs. 460 Crore. Earlier this year, it had acquired a majority stake in US-based solar software startup SenseHawk, which builds software-based management tools for the solar energy generation industry, for Rs. 250 crore. Reliance has already announced a multi-billion dollar investment into clean energy initiatives, and its latest moves show that it's willing to spend big money to acquire high-tech companies from across the world to help bring its plans to fruition.