Reliance is already one of the most prominent investors in Indian startups, and its acquisition juggernaut shows no sign of slowing down.
Reliance is in talks to invest in Glance InMobi, Bloomberg reports. Reliance could pump in $250 million (Rs. 2100 crore) into the company. The transaction is expected to conclude in the next couple of weeks.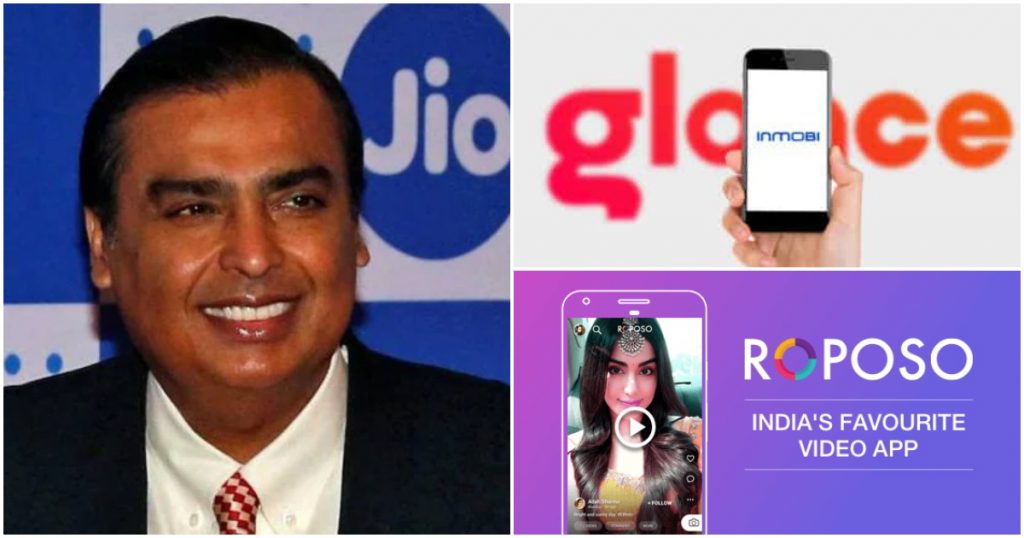 Glance InMobi could be an interesting investment for Reliance. Glance is the mobile-focussed platform of Indian unicorn InMobi, and runs the Glance platform, which shows curated news and entertainment on phone lock screens. Glance also runs the short video app Roposo, which has shot into prominence since TikTok was banned in India last June.
Both products could fit in nicely with Reliance's existing portfolio. Reliance already runs India's largest telecom network in Jio, is making what it calls the world's most affordable smartphone, and has developed a host of apps. Glance could help Reliance bolster its presence even more on India's phones — Glance has 140 million users in India, and runs on the lock screens of Xiaomi (including POCO), Samsung, Vivo and OPPO devices. Glance could help Reliance solidify its already formidable ecosystem around data and phones, and even reach its users when their phones are locked.
Glance, meanwhile, also runs short video app Roposo, which has has seen its popularity surge over the last year. Reliance is known to have been keen on the short video apps business — it was reportedly in talks to acquire TikTok India after it was banned — and could get an Indian substitute in Roposo instead. Roposo has benefitted from TikTok's expulsion, and now has over 100 million downloads, most of which are from India.
Most crucially, there are now common investors in the two companies. Google had invested in Jio Platforms earlier this year, and is also an investor in Glance InMobi. Google also runs the Android operating system, and could help Reliance get Glance and Roposo on as many phones as possible.
Reliance's transformation into a tech company, meanwhile, has been something to behold. Until 2016, Reliance hardly had a digital footprint, but now runs India's largest telecom company, has dozens of apps, runs an e-commerce vertical, is building what it calls the world's cheapest smartphone, and even wants to own the real estate on users' lock screens. Not all parts of Reliance's digital play have yet clicked into place, but nobody can fault the company for lack of ambition.