Reliance has created an e-commerce platform, it's built several tech products, and it's acquired many startups, but there's now confirmation that it wants to bring them all under one umbrella.
Reliance is planning to create a super app by integrating the offerings of local search engine Just Dial which it had acquired last month, ET reports. The super app is likely to be a marketplace of services and offerings, delivered through a combination of in-house technology and third-party integrations. The final contours of the product are reportedly being sharpened, and the app will be launched as soon as the government announces clarity on the ecommerce policy. The app will be a "one-stop window for every imaginable consumer need", sources told ET.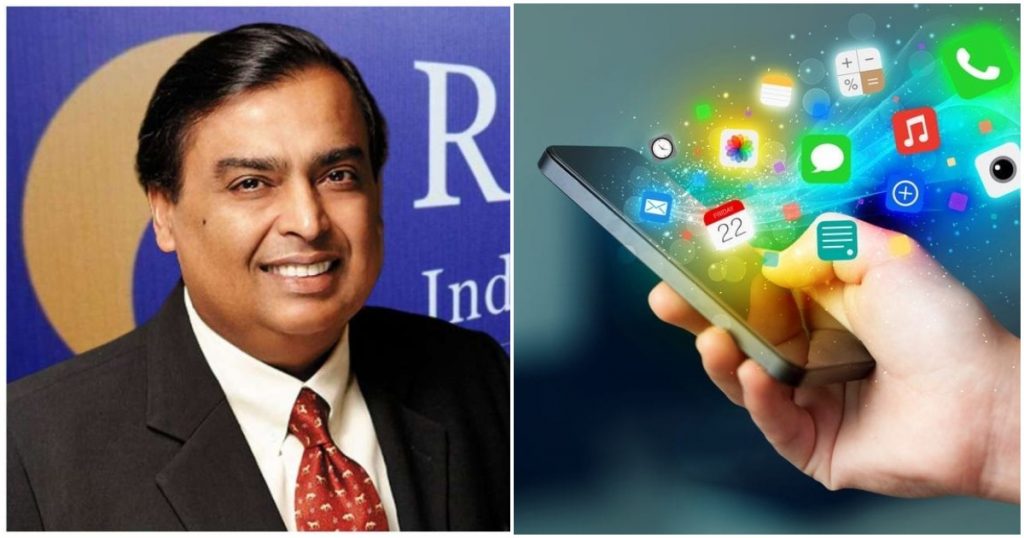 "Super app is just a fancy term. Whatever one calls it, it is about touching consumers and meeting their every single requirement, " an unnamed executive said. "Nothing is done adhoc in terms of planning or strategy to access consumers. Jio had begun the journey years back with telecom and is now scaling it up and tapping every route that accesses consumers," they added.
"The directive is clear that Reliance should be the number one player in the ecommerce space and acquisitions and partnerships have been long planned to achieve that. We are investing accordingly," another executive said.
Over the last couple of years, Reliance has acquired a series of startups and tech companies, and all these investments could finally fall in place within its super app. Reliance already has an e-commerce platform in JioMart, and it could offer milk deliveries through its recent acquisition of Milkbasket. Reliance had also acquired NetMeds, so the app could also allow customers to purchase medicines. The app could also have entertainment options through Jio Saavn, and local language support through startup Reverie, which it had acquired in 2019. The app, of course, could utilize the local search and directory listings of Just Dial which it had recently acquired.
Even more impressively, Reliance has itself built a suite of apps which could be integrated right into its super app. Reliance has its own entertainment apps in JioTV and JioCinema, a news app in JioNews, a payments app in JioMoney, a chat app in JioChat, a video call app in JioMeet, a smart devices app in JioHome, and other apps including JioHealth, JioGames and JioCloud Store. Reliance even runs an app to help with GST filings called JioGST.
And if that wasn't enough, Jio Platforms counts Google and Facebook as investors, and they could provide the super-app with customized integrations. Reliance is already reportedly in talks with Facebook to integrate the app with WhatsApp, and if the app could have some Google services like Maps added on, it could indeed come close to fulfilling what Reliance's executives are calling "every imaginable customer need".
Super apps have been previously tried in India — Paytm comes close to being a super app, and PhonePe has also integrated several functions onto its platform. But Reliance, when it combines its own products, its acquisitions, and the might of its investors like Facebook and Google, could possibly unleash the most comprehensive super app India has ever seen. And it already has distribution at its command — Reliance simply could push the app among its 43 crore Jio subscribers.
But it's not a foregone conclusion that Reliance super app will be the one app to rule them all. Reliance's app puts together several use-cases, but it still doesn't have a major hook, like a popular chat service, to get users to use it regularly — people could just as well use the individual apps on their phones. Also, while WeChat has proven to be enormously successful in China and has built a massive userbase, phones these days have bigger memories, and can conveniently hold several different apps. And there's no shortage of competition — the Tata Group has acquired several companies of its own to launch its own super-app, and even the Adani Group is working on a super app project. But while it's an idea that's been tried before, and there are other companies in the fray, if India is to ever have a super-app, there appears to be no company at the moment that appears better positioned to build one than Reliance.