Reliance is already India's largest customer-facing retailer, and it's now looking to grow its presence in the B2B retail segment with a big new acquisition.
Reliance is set to buy Metro AG's Cash & Carry business in India for 500 million euros (Rs. 4060 crore). Negotiations between Reliance and METRO had reportedly been going on for the past few months, and the German parent firm agreed to Reliance's offer last week. The deal is likely to include 31 wholesale distribution centres, land banks and other assets owned by Metro in India.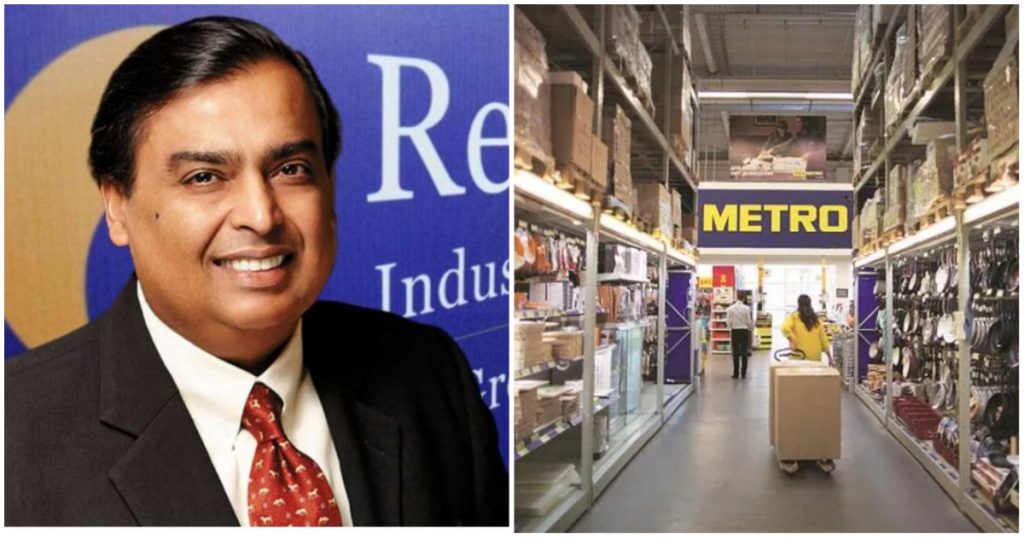 Metro Cash & Carry is run by German retailer Metro AG. It had entered the Indian market in 2003, and runs wholesale retail outlets which cater to small retailers. The company currently operates 31 wholesale distribution centers under the brand METRO Wholesale including six in Bangalore, four in Hyderabad, two each in Mumbai and Delhi, and one each in Kolkata, Jaipur, Jalandhar, Zirakpur, Amritsar, Vijayawada, Ahmedabad, Surat, Indore, Lucknow, Meerut, Nashik, Ghaziabad, Tumakuru, Visakhapatnam, Guntur and Hubballi. METRO Cash & Carry India's core customers include small retailers and Kirana stores, hotels, restaurants and caterers, corporates, SMEs, all types of offices, companies and institutions, as well as self-employed professionals. Only business customers are allowed to purchase at METRO, all of them are duly registered and provided with a customer registration card. India's FDI regulations prohibit foreign brands from directly retailing products to customers.
But even the B2B retail space appears to be proving hard for foreign companies to operate in. In 2014, French retailer Carrefour had exited from the B2B retail business in India. In 2020, Flipkart had acquired a 100% stake in the wholesale business of US's Walmart, which operated Best Price stores in India. And now, Germany's Metro Cash & Carry seems set to sell its business to the Reliance Group.
Reliance, though, will further consolidate its position in Indian retail with its new acquisition. Reliance is already India's largest retailer, and has been making several moves in the retail space. It has been reported that Reliance would look to acquire dozens of customer brands over the next year to take on companies like Unilever and Nestle. Reliance has also opened a swanky mall in Mumbai, and has partnered with customer-facing businesses ranging from fashion designer Manish Malhotra to traditional mithai manufacturers. Reliance has also been making moves in the logistics space, and has acquired a stake in delivery company Dunzo. These moves seem to be paying off — Reliance now makes more money from its retail business than its traditional oil and gas vertical.
And acquiring a business-to-business operation will further fuel its retail operations, and help it vertically integrate its many offerings. Reliance now owns stakes in the entire retail supply chain, starting from wholesale, to retail, and even delivery. And if India's economy ends up growing at the pace that's being predicted in most quarters, Reliance could be well poised to benefit from the consumption boom that's likely to follow.