If sparks had earlier flown between the legacy incumbents and the startups in the electric vehicle space — Bajaj CEO Rajiv Bajaj had said that his company would eat the newer EV startups for breakfast — there's clearly no love lost between the various startups that operate in the space either.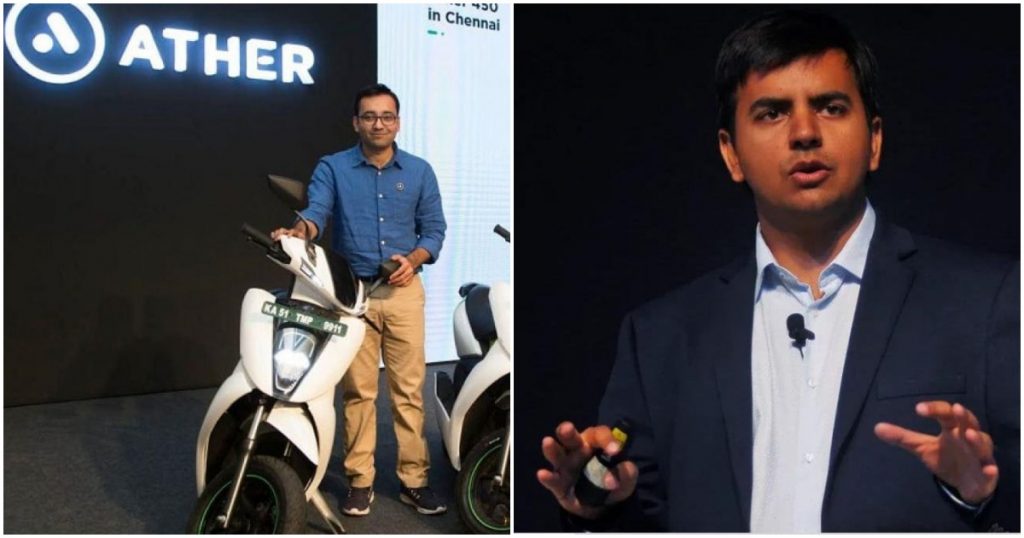 Ather CEO Tarun Mehta has called out Ola for claiming to be the first company to use the term "TrueRange". "Just heard an Ola rep say that they are the first OEM to talk about TrueRange (the range that you will actually get in city conditions)," he tweeted. "Ather LITERALLY has the trademark on that word. Not even kidding," he added.
And Bounce — which competes with both Ola and Ather in the electric vehicle space — seemed to side squarely with Ather on the issue. "Good one Tarun 🙂 !!!" wrote Bounce CEO Vivekananda Hallekere.
But Ather CEO Tarun Mehta's trolling didn't end there. He retweeted a tweet which seemed to be a dig at Ola. "First, they take product from another country and say made for India. Then, they market non existent features and put * to everything. Last, they fit the narrative that this is how others do it but they are pioneers, sorry, revolutionaries," the tweet said. It wasn't hard to decipher that the tweet referred to Ola — Ola had acquired Netherlands-based Etergo Energy to launch its electric scooter, and is yet to deliver on several features, including Hill Hold and Cruise Control on its delivered scooters. Ola has also been talking about bringing about an "electric revolution" in India.
TrueRange had first come under the spotlight a few weeks ago, after Ola's customers had discovered that the scooters only showed a maximum range of 135 km on the dashboard, as opposed to the 181 km that Ola had repeatedly claimed in its marketing materials. Ola had then said that the 181 km range was the ARAI range which was achieved under "lab conditions", and said that the "True Range" of the scooter was 135 km. Ola had said that the True Range could be achieved under a specific set of conditions, which included a single rider who didn't weigh more than 70 kg, straight roads, no additional weight on the vehicle, and an ambient temperature between 24 and 35 degrees.
As it turns out, Ather had trademarked the term TrueRange a while ago, so it's unclear if Ola can even use it in its marketing. But Ather CEO Tarun Mehta alleges that Ola was not only using the term, but its representatives were also claiming to be the first OEM (Original Equipment Manufacturer) to talk about TrueRange.
Tarun Mehta has gone public against Ola on the issue, and seems to have broad support — his tweet has gone viral with over 1,500 likes, and has even managed to get support from fellow EV manufacturer Bounce. Ola is yet to respond, but after the delayed deliveries, the reduced range, and the mismatch between Ola's claims of deliveries and the actual registrations, the controversies around Ola's new electric scooter show no signs of slowing down.