Ola Electric might be looking to eliminate all ICE vehicles in India, but rival Ather is already eyeing other markets.
Ather Energy has said it'll begin exporting its flagship electric two wheeler 450X to Nepal. This will be the company's first international foray. Ather will open an Experience Center in Kathmandu next month.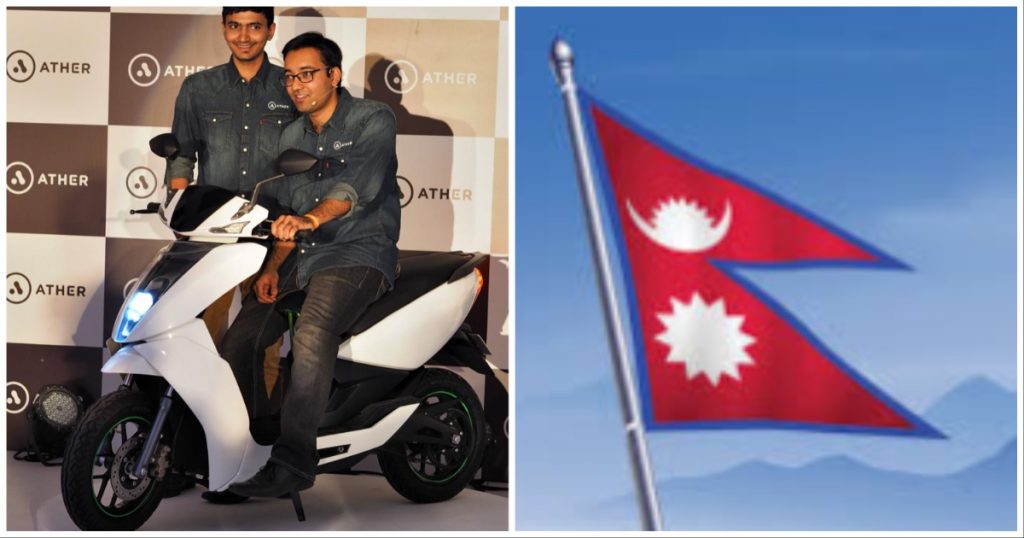 "While we continue growing domestically, we are really excited about expanding our business footprint to international markets," said Ather Energy Chief Business Officer Ravneet Phokela. "We have had incredible in-bound demand from multiple markets, and Nepal is the first step in our journey of going international," he added.
"We see Nepal's automobile market as a microcosm of the rising global consciousness over switching to cleaner mobility choices. In line with our ecosystem approach of market creation, we will also roll out our public fast charging infrastructure, which has proven to be a huge differentiator for us in India," he added. Ather will partner with Nepal-based Vaidya Energy for the rollout.
Ahter isn't the first Indian startup to look at foreign markets in recent times — a host of Indian startups have looked to expand abroad, with varying levels of success. Zomato was once present in several international markets, but has since retreated from most of them. Oyo has launched in areas as diverse as China, Japan, the US, Europe and Latin America, but not all those launches have worked out. Byju's, meanwhile, had acquired companies in the US and Europe, Redbus is present in several South Asian countries, and even Practo had once launched in Brazil.
Nepal, though, might not be the easiest market for Ather to foray into. Nepal has several flat cities including Kathmandu and Pokhara where electric scooters might be useful, but it also borders China on the east. China, of course, is the world leader in cheap electric two wheelers, and could supply its own scooters to Nepal. Nepal currently has a communist government that's ideologically close to China, and even as several China-made scooters are already available in Nepal, even more could be made available in the coming years. As such, Ather might have its path cut out in dominating the Nepalese market. But to its credit, it's ventured into the country the same, and perhaps become the first homegrown Indian electric two wheeler company to make its vehicles available on foreign shores.