Entrepreneurship isn't always easy — most startups end up failing, and many others have to suffer through long grinds before they can become viable businesses. But when startups work out, the results can be nothing short of spectacular.
Byju's founder Byju Raveendran is now ranked 67th on the list of richest Indians. As per the IIFL Wealth Hurun India Rich List, Byju Raveendran and family are now worth Rs 24,300 crore, a 19 per cent jump from the previous year. In comparison, Anand Mahindra and family had a net worth of Rs 22,000 crore and Airtel founder Bharti Mittal and family had a net worth of Rs 20,500 crore. Byju Raveendran's is also more wealthy than Infosys co-founder Nananan Nilekani who has a net worth Rs. 20,900 crore, and ace investor Rakesh Jhunjhunwala, who along with his family is worth Rs. 22,300 crore.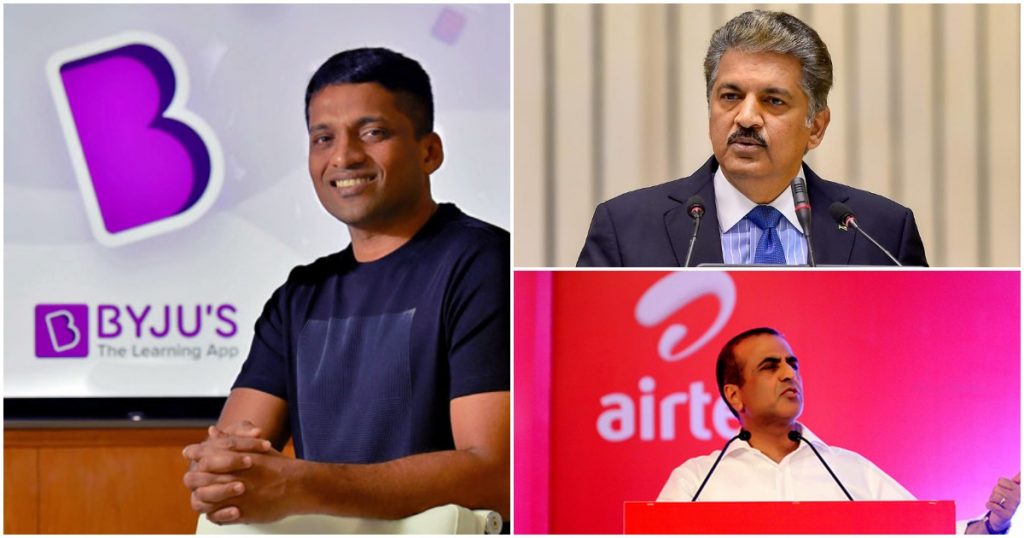 Byju' Raveendran's rise up the list of richest Indians has been breathtaking — over the last 5 years, he has climbed up 504 ranks, which is the most of anyone on the list. The rise in Raveendran's wealth has mirrored the increasing valuation of Byju's, the company he'd founded in 2011. Byju's had first become a unicorn with a valuation of $1 billion in 2018. Over the last 3 years, the company's valuation has ballooned nearly 15 times, and it is now India's most valuable startup.
Byju's journey has been nothing short of remarkable. Byju Raveendran had been working an IT job after completing his degree in mechanical engineering, and was working out of the US for months at a time. On one of his trips to India, he had helped some friends study for the CAT exam. His friends ended up doing well, and he, who'd written the exam just as a lark, ended up scoring 100th percentile. Raveendran didn't think much of this, and went back to his job, but taught more people when he came back to India two years later. His students did well again, and then it struck him that teaching might be his calling — he quit his IT job and started CAT coaching full time.
Byju's CAT coaching started as an offline business, with Raveendran himself taking classes for students in Bangalore. Byju's quickly developed a name for himself, and students started visiting Bangalore from other cities to take his classes. That's when Raveendran started travelling to reach his students — he visited Pune, Delhi, Chennai and Mumbai and addressed students in packed auditoriums, and once even a stadium. "Soon I started making lots of money, much more than I ever thought I would make as a teacher," he said in an interview. But he realized that him going to cities to take classes wan't scalable, and in 2011, started a company with a team of 25.
Byju's has only grown since then. The company now employs over 10,000 people, and has acquired several other ed-tech companies including Osmo, Epic and Tynker in the US, and WhiteHat Jr, Toppr, Great Learning and Akash Coaching in India. It sponsors the Indian cricket team, and counts Shah Rukh Khan among its brand ambassadors. Byju's appears set on becoming a global ed-tech colossus, and Byju Raveendran's race to the top of India's rich lists might just be getting started.