This week could well go down in India's startup history — it's now given birth to 6 startup unicorns.
Gupshup is the latest startup to become a unicorn. The company has raised $100 million from Tiger Global at a valuation of $1.4 billion.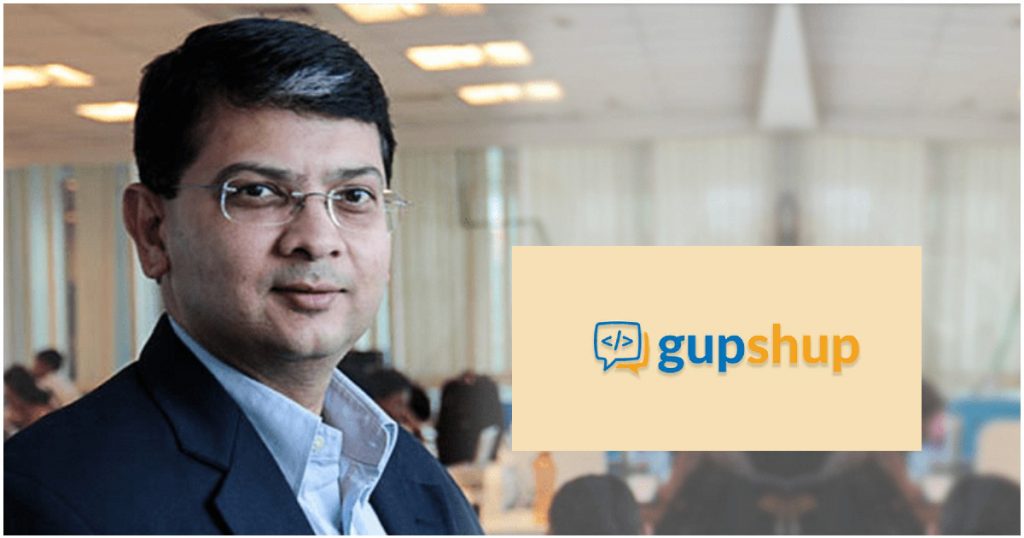 Gupshup isn't a name that will immediately ring a bell for most Indians, but it had been founded all the way back in 2004, having first started off as a service that enabled Indian users to send group messages to friends. It had then made an instant messaging app, and later pivoted to an enterprise messaging business providing customer and brand engagement solutions for developers and large businesses across various sectors. Gupshup's current suite of solutions includes messaging APIs, a bot platform, bot building tools, a scripting engine, an omnichannel inbox, and conversational experiences among others.
"Banking and financial services is the biggest category for Gupshup, followed by e-commerce, education, travel and hospitality, consumer goods and so on," says Gupshup founder and CEO Beerud Sheth. The company counts Kotak Mahindra Bank, IndusInd Bank, HDFC Bank, Ola, Zomato, and Flipkart as customers. More than 100,000 developers and businesses have built messaging and conversational experiences through its API, delivering over six billion messages on a monthly basis across more than 30 messaging channels including WhatsApp, Facebook Messenger, Telegram, Signal, Twitter, Slack, Skype, Gupshup IP (GIP) messaging channel, Rich Communication Services (RCS) and text messages, the company said in a statement. The company had an annual runrate of $150 million at the end of last year.
Gupshup's achieving of the $1 billion valuation has come during an extraordinary week for Indian startups, which has seen 6 companies become unicorns. But what's perhaps been even more incredible is the diversity of companies that have reached the milestone — this week's unicorns include credit card payment app Cred, personalized e-commerce app Meesho, online pharmacy PharmEasy, investment app Groww, vernacular social media network ShareChat, and now a messaging platform in Gupshup. These companies straddle several disparate verticals, and show that it's now possible to create a valuable startup in virtually any sector in India. And that might be surest sign that the Indian startup ecosystem has finally come of age.