Reliance has won a major battle as it grapples with Amazon over the future of the Future Group.
The Competition Commission of India has approved the Future Group- Reliance deal. "Commission approves acquisition of retail, wholesale, logistics & warehousing businesses of Future Group by Reliance Retail Ventures Limited and Reliance Retail and Fashion Lifestyle Limited," CCI said in a tweet. In August, Reliance had announced that it had acquired the retail & wholesale, logistics & warehousing business of Kishore Biyani's Future Group for Rs. 24,713 crore.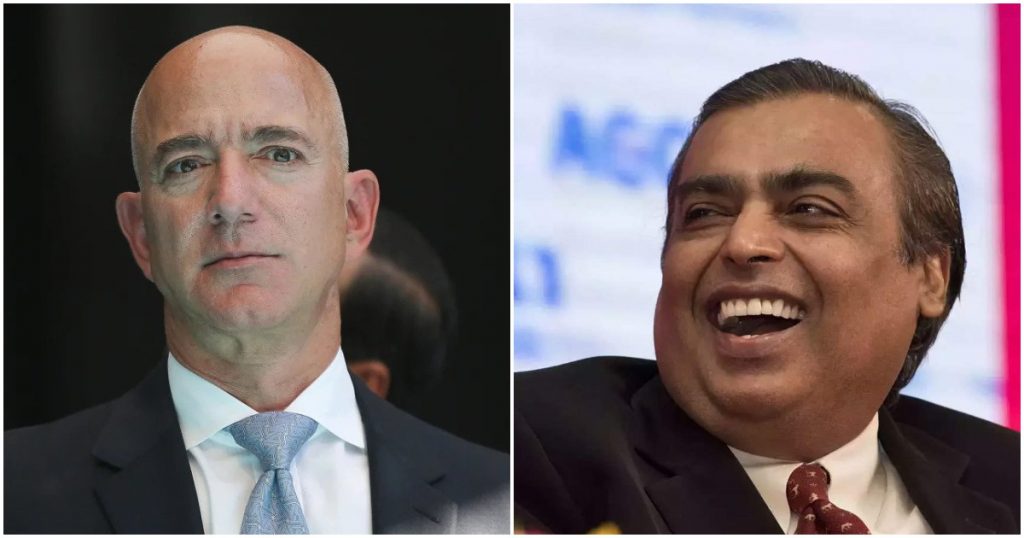 But matters hadn't ended there. Soon after the deal was announced, Amazon had claimed that Future Group had violated an investment contract when it agreed to sell its retail assets to Reliance. Amazon was aggrieved because it indirectly owned a small stake in Future Retail — in August last year, Amazon had acquired a 49 percent stake in Future Coupons, a Future Group entity. Future Coupons in turn owned a 7.3 percent stake in Future Retail, giving Amazon an indirect stake in Future Retail. Exactly a year later, Reliance had acquired Future Group's retail & wholesale, logistics & warehousing business for Rs. 24,713 crore.
But Reliance had cleverly structured the deal to make sure that Amazon doesn't become its shareholder. It had done so by proposing to acquire the retail assets of Future Group, and not Future companies. Future Group merged 19 retail and its related back-end infrastructure companies, including Future Retail, into Future Enterprises. This company then transferred the retail and supply chain businesses to two separate arms of Reliance. Had the deal involved the merger of Future Enterprises (excluding non-retail assets) with the arms of Reliance, then Amazon would have got a stake in the two outfits. But with a deal structure where Reliance acquired Future Group's retail assets and not its companies, Reliance had ensured that Amazon is not its shareholder. Amazon had then sent Future Group a legal notice, and tried to prevent the sale.
In October, Amazon had won interim relief from a Singapore-based arbitration court in seeking to stall the sale of Future Group to Reliance. A single-judge bench of the Singapore court had barred Future Retail from taking any step to dispose of or encumber its assets, or issuing any securities to secure any funding from a restricted party. Amazon had also approached market regulator Securities and Exchange Board of India (Sebi), stock exchanges, and CCI, urging them to consider the arbitration order and not approve the deal.
Both Future Group and Reliance had maintained, however, that the deal could go ahead as per Indian law. And with CCI now approving the deal, Amazon's attempts to prevent the sale of the Future Group to Reliance — a deal that would cement Reliance's position as India's premier offline retailer — have received a bit of a blow.