There's plenty of buzz around India's e-commerce space, but companies that are helping modernize traditional kirana stores seem to be unlocking some serious value too.
Kirana-tech startup ElasticRun, which helps connect businesses to kirana stores, has become India's latest unicorn after raising $300 million in a new funding round led by SoftBank Vision Fund II. The round valued the six-year-old startup at $1.5 billion. ElasticRun has seen its value rise more than three times in the last 10 months, and has become India's sixth unicorn this year after MamaEarth, Fractal Analytics, LEAD School, Darwinbox and Dealshare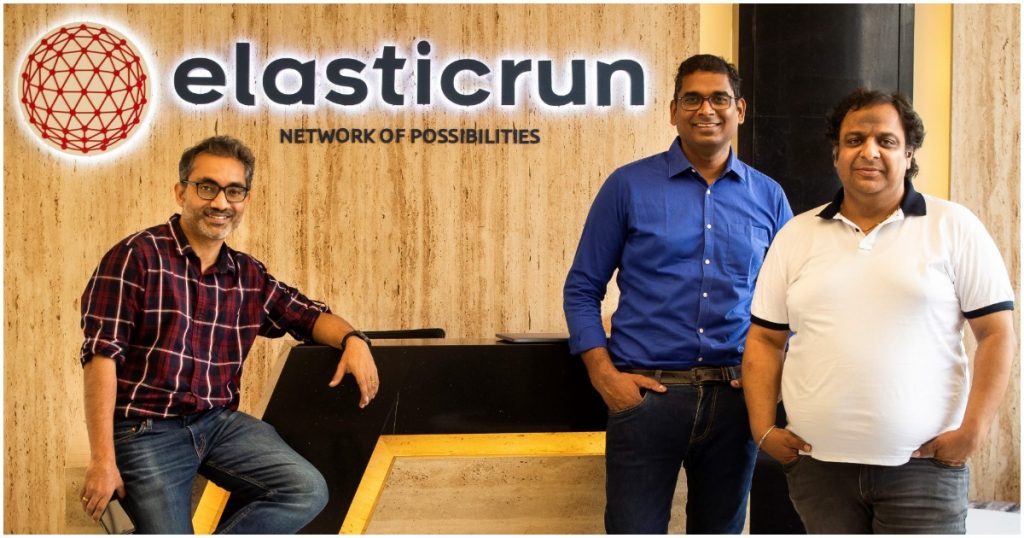 Elasticrun was founded in 2016 by former Amazon executives Sandeep Deshmukh, Shitiz Bansal and Saurabh Nigam, an enables businesses reach as many as 1.2 crore kirana stores across India. Elasticrun's platform connects brands including Britannia, Unilever, and even e-commerce companies like Amazon and Flipkart with kirana stores by providing credit, data analytics, a transaction platform and a crowdsourced fulfilment service. Elasticrun helps companies reach these kirana stores through its partner-driven logistics network. It also aggregates stores, which makes the small individual demand of kirana stores viable. Elasticrun runs as an alternative to traditional distributors and retailers, and helps companies reach kirana stores with low costs and high capabilities.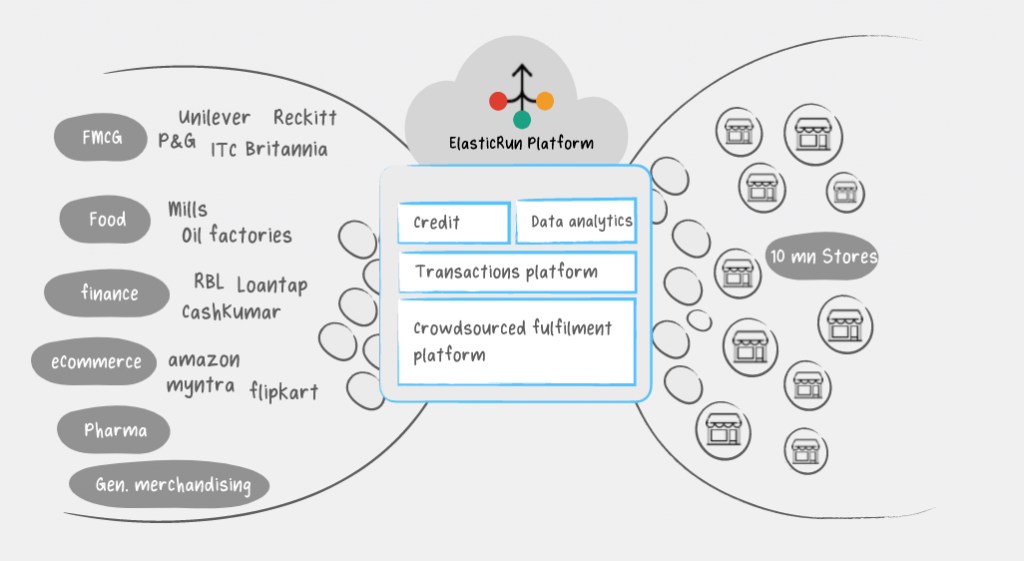 ElasticRun might not be a household name yet, but its network is already pretty wide — the company operates in 28 states across India, and works with more than 500 brands including ITC, Reckitt Benckiser, P&G, Dabur and Patanjali. More than 80 percent of its partner stores operate in rural areas.
There's no shortage of the competition in the space though — startups like Udaan are also looking to disrupt traditional distributors and wholesalers by directly supplying stores with products, and companies like JioMart are also looking to connect directly with India's millions of kirana stores. This hasn't been taken particularly kindly by traditional wholesalers and distributors, who've been protesting and boycotting some FMCG brands for letting tech companies intrude on their turf. But the march of technology might be inexorable, and like ElasticRun's newfound unicorn status show, it's likely that startups and companies will be able to create plenty of new value digitizing kirana stores in the coming years.