Most of India's startup unicorns might be currently mired in losses, but there's a small — and growing — number of companies that are finally beginning to make some money.
Lenskart has posted a profit of Rs. 29 crore in FY21. The company had first turned profitable last year, when it had registered a profit of Rs. 6.3 crore. Lenskart has managed to grow its profit 4.6 times over the last year, even as its revenue only grew marginally, rising from Rs. 900 crore in F20 to Rs. 905 crore this year.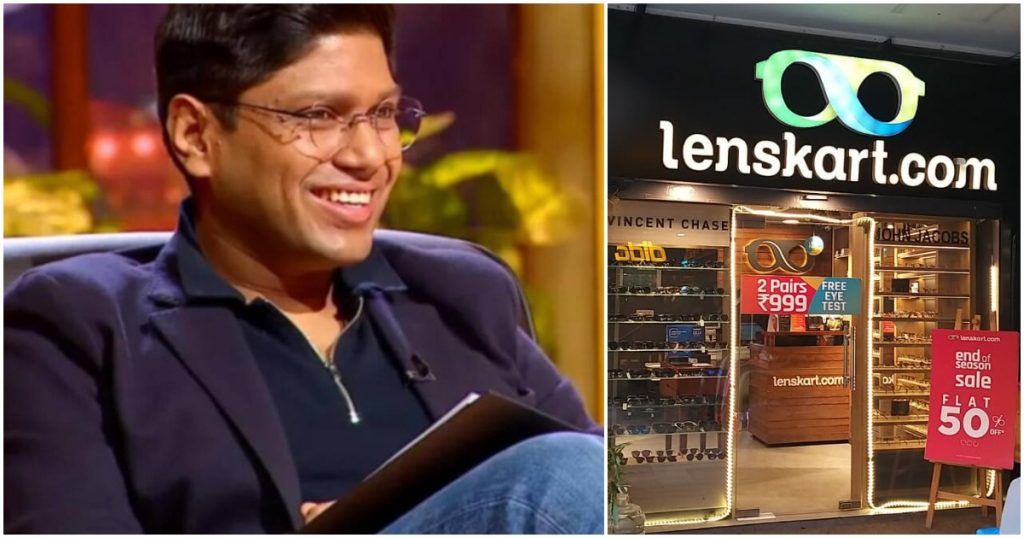 The growth in Lenskart's profits came chiefly from an 83% growth in its non-operating income. Lenskart's expenses rose marginally to Rs. 998 crore from Rs. 963 crore last year. Lenskart's advertising expenses were up too, rising by around 23% to Rs. 136 crore during FY21, as opposed to Rs. 111 crore incurred during FY20.
Lenskart's revenue numbers were perhaps muted because of the pandemic, which could've disrupted operations at its more than 700 physical stores across the country. While the company's revenue rose by less than 1 percent this year, it will take heart from the trajectory of its profits — the company had reported a loss of Rs. 31 crore in FY 19, became profitable for the first time in FY20 with a profit of Rs. 6.3 crore, and has grown its profit to Rs. 29 crore in FY21.
Lenskart joins a select group of Indian unicorn startup that have now reported profits. Previously, insurance platform Policybazaar, ed-tech startup Byju's and beauty retailer Nykaa have reported being profitable in specific years. Just this year, Dream11 had reported a profit of Rs. 180 crore, and Groww had also turned profitable, registering a profit of Rs. 27 crore. Meanwhile, Flipkart founder Sachin Bansal's new startup Navi is also profitable, having registered a profit of Rs. 71 crore last year.
These will be heartening signs for the Indian startup ecosystem — for several years, Indian startups have grown rapidly, but have done so while making thousands of crores of losses. But with a new cohort of startups now emerging that are not only running large businesses, but are also profitable to boot, it give hope to startups that are still in the red — it might take a while, but there might be light for them at the end of the tunnel.