By now the huge economic impact of the coronavirus pandemic is apparent. With extended lockdowns prevalent around the world and economies being almost shut for 3 months since March now, companies have faced a loss of revenue, burned their cash on fixed costs and employees, and have had to resort to all means of cost-cutting. One of the biggest pitfalls of these cost-cutting measures has been instituting large-scale layoffs. The world's third largest startup hub – India- is bleeding as its top startups let go of employees en masse. While larger companies in India like Reliance, Infosys, TCS, ITC etc. have instituted paycuts across the aboard and levied a hiring freeze, India's vaunted startups have had to take rather extreme measures to conserve capital and stretch their VC dollars. While a few have tried reimagining their core business and pivoted to offer newer product market fits for a Covid19 ravaged world, they have also had to let go large chunks of their workforce to cut costs. News of layoffs across startups has been coming in thick and fast.   Here's a list of all the startups that have had publicly announced layoffs so far. This list will be updated in real time as and when we get hold of them.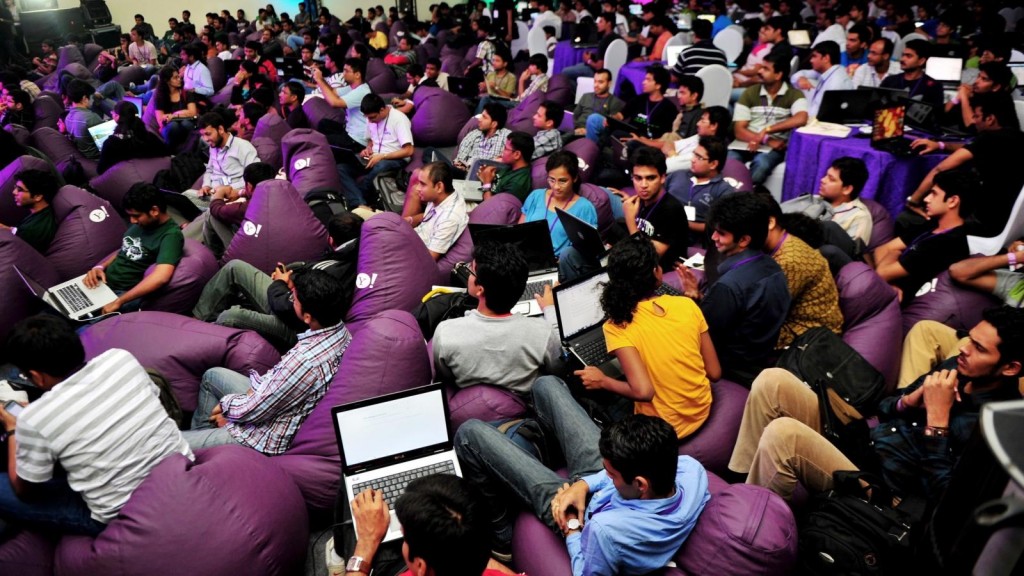 1. CureFit
The fitness industry was one of the worst victims of the covid19 led lockdowns. Fitness startup Curefit laid off as many 800 employees, and permanently shut down its centers in smaller towns. "Given the current pandemic and restrictions across the country, our business is going through significant changes. The lockdown has affected all our business offerings and we do not see the situation improving for quite some time, considering the pandemic spread has affected all the markets we operate in. This unprecedented situation has forced us to close operations in small towns in India and the UAE," the company said in a statement.
2.  Zomato
As the food delivery business was severely hit by the pandemic, its repercussions soon followed. On May 14th, Zomato announced that it's laying off 520 employees, which represented 13 percent of its workforce. "Multiple aspects of our business have changed dramatically over the last couple of months and many of these changes are expected to be permanent. While we continue to build a more focused Zomato, we do not foresee having enough work for all our employees," Zomato CEO Deepinder Goyal wrote in an email to Zomato employees. "Over the next couple of days, we will be getting on video calls with impacted employees to walk them through the next steps and help find them jobs as soon as possible." Zomato also said it would institute pay cuts across the board for its remaining employees. Deepinder Goyal also said that that the future of the restaurant industry was bleak. "A large number of restaurants have already shut down permanently, and we know that this is just the tip of the iceberg. I expect the number of restaurants to shrink by 25-40% over the next 6-12 months. What actually happens, for better or worse, is anybody's guess," he said.
3. Swiggy
Days after Zomato's layoffs, Bangalore-based food delivery and cloud kitchens startup Swiggy announced that it has fired 1,100 employees across grades and functions. In an email to its workforce, Swiggy said that all terminated employees would get 3 months salary irrespective of their notice period or tenure. Swiggy also said that it would continue its employees' insurance till December 2020, and also help then find new opportunities outside the company
4. Oyo Rooms
The travel and hospitality industry was one of the worst hit due to the Pandemic. Oyo hotels, who had already been on a downsizing around due to its revenue being under severe stress, was one of the first startups to announce furloughing or putting a massive number of employees on temporary leaves of absence for a minimum of 60 to 90 days. Though Oyo said this would affect only the employees in US and other markets, and India where it has around 10,000 employees, will not currently be affected by these measures.
5. Ola Cabs
Ola fired 1,400 employees as its revenue fell by over 90% due to almost no cabs plying on the Indian roads due to the two month lockdown. The employees are from verticals including rides, food business and financial services. "I write to all of you with the toughest decision I have ever taken – the need to downsize our organisation and let go of 1,400 of our valued employees," Ola CEO Bhavish Agarwal wrote in an email to his staff.  Ola said that it would give fired employees three months' pay, and their insurance would be extended to 31st December or to whenever they get their next job, whichever is sooner
6. Uber India
After letting go of almost 25% of its staff worldwide, Uber India also fired 600 of its employees which constitued around 25% of its overall Indian workforce. The impacted positions are around the company's driver and rider support operations, and other functions. "The impact of Covid-19 and the unpredictable nature of the recovery has left Uber India with no choice but to reduce the size of its workforce,"  said Pradeep Parameswaran, President for Uber's India and South Asia businesses. "These reductions are part of previously announced global job cuts this month. Today is an incredibly sad day for colleagues leaving the Uber family and all of us at the company. We made the decision now so that we can look to the future with confidence," he added.
7. Udaan
Bangalore-based B2b ecommerce startup laid off over 2000 of its contractual and 500 full-time employees as its non-essential business was all but shut during India's 3 month long lockdown.  The affected employees claim to have been terminated without prior notice and allege misbehaviour by the HR personnel, and some of them registered a police complaint against the company. "Overnight our email access was revoked, and only when we contacted our team leads, did we come to know that we have been let go", alleges an employee.
8. LendingKart
While the fintech startup didn't make a public announcement or wrote an email to its employees, it carried out a massive layoff spree with as many as 500 employees let go – that made up over 50% of its workforce.  A few employees exclusively spoke to OfficeChai and claimed that no valid reason was given for their sudden termination, and terms of compensation were vague and many protested against the layoffs on Twitter and elsewhere
9. PayTM
The online wallet giant may have been the hands-free payment option of choice during the pandemic, but its main revenue-making arms of bus, train and flight booking were severely impacted. As such, the company announced laying off 20% of its workforce of around 700 employees. 
10. Bounce  
The scooter rental startup was one of the first startups to announce paycuts and layoffs in early March. Its business too was hit hard by the Covid lockdown as ride sharing completely stopped by the mid of March. The company announced a layoff of 120 employees and instituted paycuts across the world. 
11. Treebo
Budget hotels chain Treebo launched a paid voluntary resignation scheme (PVRS) for 400 of its employees,  After a townhall with its co founders, Sidharth Gupta and Rahul Chaudhary, Treebo's HR department sent an email to its employees which painted a grim picture of the business: it stated that the vast majority of its hotels were on stop-sell, all demand channels had dried up, revenue had nearly disappeared, and cash reserves were running low. 
12. WeWork
One of the biggest fallouts of the coronavirus pandemic has been the widespread adoption of working from home and physical coworking offices that had been mushrooming all over the IT hubs of India in the recent past have all but reduced to empty buildings.  Office co-working startup WeWork's valuation plummeted by over 80% and in India, the company fired 100 employees. In an email, WeWork India CEO Karan Virwani said that the company needs to make fundamental changes by streamlining its workforce around a more focused business strategy which would entail reduction of its workforce across different roles by around 20 per cent. 
13. Sharechat
The tentacles of the pandemic  spread as far as the online media industry. ShareChat, the regional social media platform laid off 120 employees or nearly 25% of its workforce as advertising revenues are likely to take a nosedive in the near future. "We have to focus on our core product and feed recommendation driven growth levers while scaling back on the others. We need to go back to our fundamentals in terms of only picking bets that move the needle for growth," said Ankush Sachdeva, Co-founder & CEO, ShareChat in an email to ET now.
14.  LiveSpace
Bangalore-based home interior decor startup LiveSpace has fired over 450 employees.  "Due to the COVID-19 pandemic, like every business in the discretionary purchase sector, Livspace also has experienced a sudden and unpredictable impact on business. But, we are definitely seeing a more unpredictable recovery path with the conditions still being very unstable, and, in response, we are steering the company in a more focused and leaner direction," Livspace said in an official statement.
15. Meesho
Bangalore-based Social ecommerce startup Meesho laid off 150 employees or nearly 20% of its total workforce due to a near shuttering of its non-essential delivery business during the duration of India's 2 month long lockdown. The company attempted to launch a grocery delivery vertical to keep afloat during the crisis, joining other players like Snapdeal, Shopclues, Zomato and Swiggy who all have been quick to add grocery deliveries and leverage their scale and delivery fleet.
16. Home Credit India
Consumer Home Loan finance firm Home Credit India has announced the decision to lay off 1800 of its employees due to slowdown caused by Covid19. "The unprecedented coronavirus pandemic has affected every aspect of our life. It has impacted each one of us, our families, our customers, partners and businesses. These trying circumstances have compelled us to revisit and recalibrate our business strategy keeping sustainability and business continuity in mind," the company said in a statement.
As the economic bloodbath of the Covid19 pandemic rages on, companies and particularly startups are re-adjusting their spends, realigning their strategy and unfortunately firing employees en masse. We will be looking closely in the space, and updating this article to reflect any future developments. Meanwhile, the need of the hour is to reach out to those who are affected within our networks, and match them with those who are hiring.