Even as customer complaints mount over Ola's much-hyped scooter, its management team seems to be making a beeline for the exit.
Ola Electric's Chief Technology Officer and Chief Marketing Officer have left the company within days of each other. Dinesh Radhakrishnan, who was Ola Electric's CTO, had quit Ola last week. Ola's Chief Marketing Officer, Varun Dubey, has now quit the beleaguered electric scooter manufacturer citing personal reasons.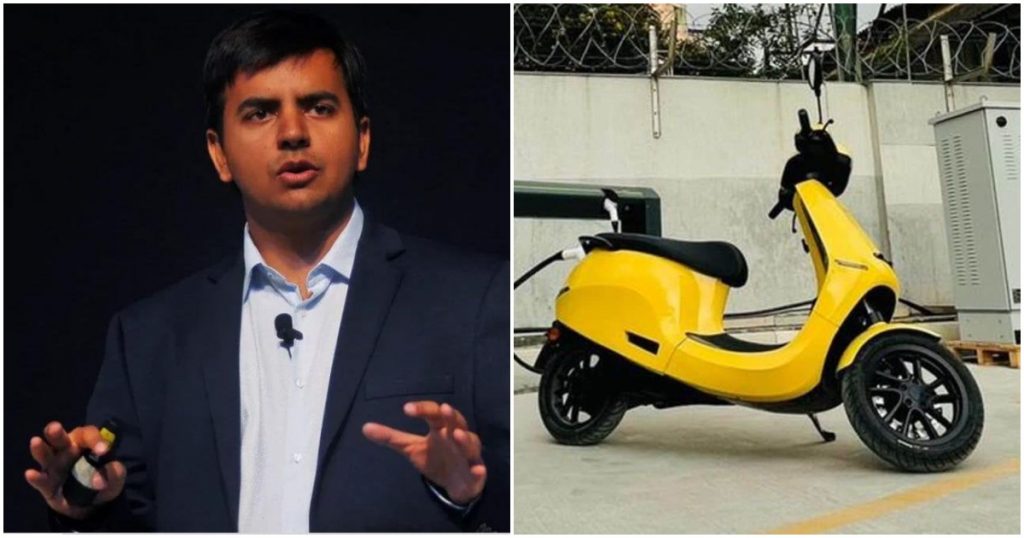 Dinesh Radhakrishnan had joined Ola last year as its Head of Engineering. He had been deployed to Ola Electric after the company had faced software issues, which had delayed the launch of the online booking of its scooters. Radhakrishnan had succeeded Gaurav Aggarwal, who too had quit abruptly as head of software for Ola Electric in the run up to the launch of the scooter.
Ola's Chief Marketing Officer, Varun Dubey, on the other hand, had become the face of Ola's online marketing efforts. His Twitter profile was usually tagged in most positive reviews of the Ola scooter, many of which were retweeted by CEO Bhavish Aggarwal. Dubey was also a regular presence at Ola's offline events in which the company interacted with existing and potential cutomers.
Dubey's exit comes days after a report by Mint had accused the company of running a coordinated army of fake accounts to bolster Ola's online image. The investigation found 50 Twitter accounts, which appeared to be acting in concert and had used similar language to attack people who'd been criticizing the electric scooter manufacturer. Ola CEO Bhavish Aggarwal, though, had hit out against the report, claiming that he was being attacked by troll armies instead.
There has also been a deluge of complaints about Ola's newest scooter, which customers claim is beset with bugs. Ola's scooter shows a range of only 135 km as opposed to the 181 km range Ola had claimed during its initial marketing blitzkrieg. Ola also has a well-documented bug which at times causes the scooter to abruptly reverse or accelerate, which has allegedly led to accidents. Some customers have gone to extreme lengths to voice their frustration about the scooter — an Ola customer in Maharashtra has been dragging his non-functional scooter around town with a donkey to highlight his grievances; another in Tamil Nadu set his own scooter on fire after it ran out of charge after 40 km and left him stranded by the side of the road.
Dubey and Radhakrishnan are the latest in a long list of executives who've left Ola and Ola Electric in recent times. Two weeks ago, the CEO of Ola Cars division, Arun Sirdeshmukh, had quit within 7 months of Ola Cars' launch. Since 2020, Ola has seen five to six senior level exits. Among those who have quite their positions at the company are Chief Financial Officer Swayam Saurabh, Chief Operating Officer Gaurav Porwal, HR head Rohit Munjal and General Counsel Sandeep Chowdhury.
It's not just high-flying executives — Ola has seen nearly all of its co-founder leave as well. Ankit Jain and Anand Shah, who were the co-founders of Ola Electric, have left the company. Ola's cofounder Ankit Bhati, who'd started the company along with Bhavish Aggarwal, has also left. Ola CEO Bhavish Aggarwal is still at the helm and running the show, but with Ola's core cab hailing business slowing down, its new ventures into used cars and grocery delivery not yet delivering results, and its electric scooter continuing to be in the news for all the wrong reasons, it must be beginning to feel like an increasingly lonely job.