Ola might have spent most of 2022 looking to iron out issues with its S1 Pro scooters, but it already has an ambitious roadmap of launches planned out for the next three years.
Ola will launch two new motorcycles by 2024, and three new cars by 2026, CEO Bhavish Aggarwal has said in a blogpost. "2022 was the year of scaling up our premium scooter, the Ola S1," the post said. "In 2023 and 2024, we  will launch many more 2W EV products – a mass market scooter, a  mass market motorcycle, and multiple premium motorcycles (sports, cruisers, adventure and road bikes)," it added.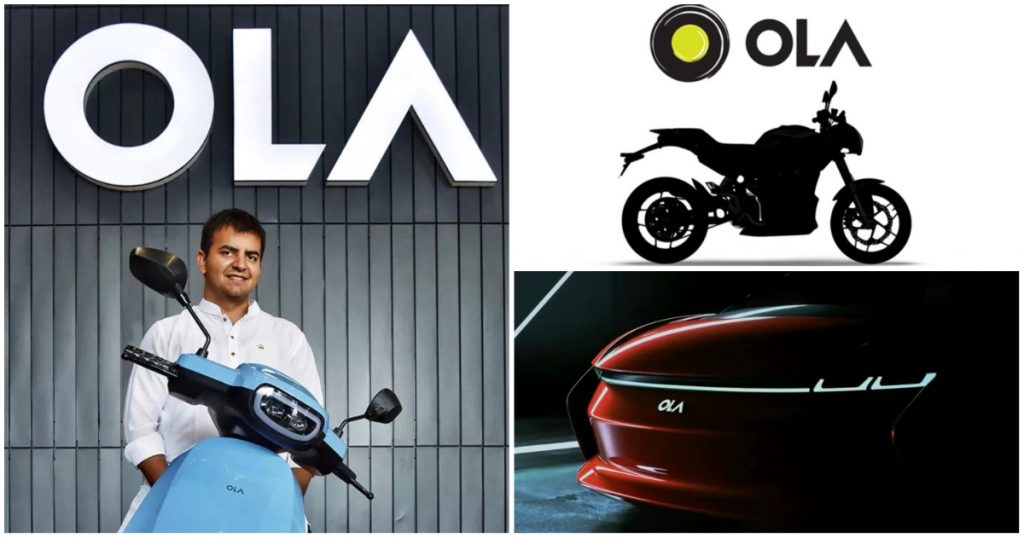 Ola added that its experience in building electric two wheelers will help it eventually build electric cars. "This strong scale of 2W  manufacturing gives us a very strong competitive advantage across core EV technologies and supply chains in software, electronics, batteries and power trains and will enable us to make world class 4W products at very competitive price points. Our first car will launch  in 2024 and by 2027 we will have 6 different products in the market," the post added.
Ola shared a helpful graphic to explain its product roadmap. Ola already has built what it calls a premium scooter in the Ola S1, and says it will build a mass market scooter in 2023. In 2024, Ola will launch a premium motorcycle, and follow it up with a mass motorcycle. In 2025, Ola will launch a premium car, and will then launch premium SUV. In 2026, Ola says it will finally launch a mass market car.

These are ambitious plans, but Ola has never been short of ambition. It has set up the world's largest two-wheeler factor in Tamil Nadu, and says it is working towards making sure that all two wheelers sold by 2025 in India are electric, and all cars sold by 2030 are electric as well. The EV industry has already made rapid strides this year — the penetration of electric vehicles in the two wheeler space has increased from 1% to 6% over 2022.
But Ola has had to deal with several teething issues with its electric scooters. It had first earned the ire of customers when it delayed the deliveries of its much-hyped scooters. When the scooters finally arrived, they were met with several complaints, including breakdowns, panel gaps, and their actual ranges being much lower than advertised. More seriously, and Ola S1 had spontaneously burst into flames in Pune, and the video had gone viral on social media.
To its credit, Ola has managed to ensure that such complaints have been less frequent as the year has progressed. But many would wonder if Ola's plans of launching motorcycles, premium cars and SUVs over the next few years might be a bit premature, with the company having stumbled several times while launching its first scooter. But Ola's EV plans seem heavily inspired by Tesla — Elon Musk had also started Tesla off by launching a premium electric car, and had then gone on to launch more affordable variants. While Ola's plans seem to be along similar lines, it remains to be seen if the Indian upstart can match the success that Tesla has seen in making electric vehicles a part of the mainstream.