At this point, Reliance isn't just India's premier telecom and retail company. It now seems to be positioning itself to become the gateway into India for foreign tech giants.
After Google, Facebook and a clutch of big-name foreign investment firms had invested in Jio Platforms over the last few months, Amazon could be the next multinational giant to get a slice of the Reliance pie.  Reliance is offering to sell a roughly $20 billion stake in its retail business to Amazon, Bloomberg has reported. Amazon has held discussions about investing in Reliance's Reliance Retail Ventures Ltd. unit, and has expressed interest in negotiating a potential transaction. Reliance Industries is willing to sell as much as a 40% stake in the subsidiary to Amazon, the report said.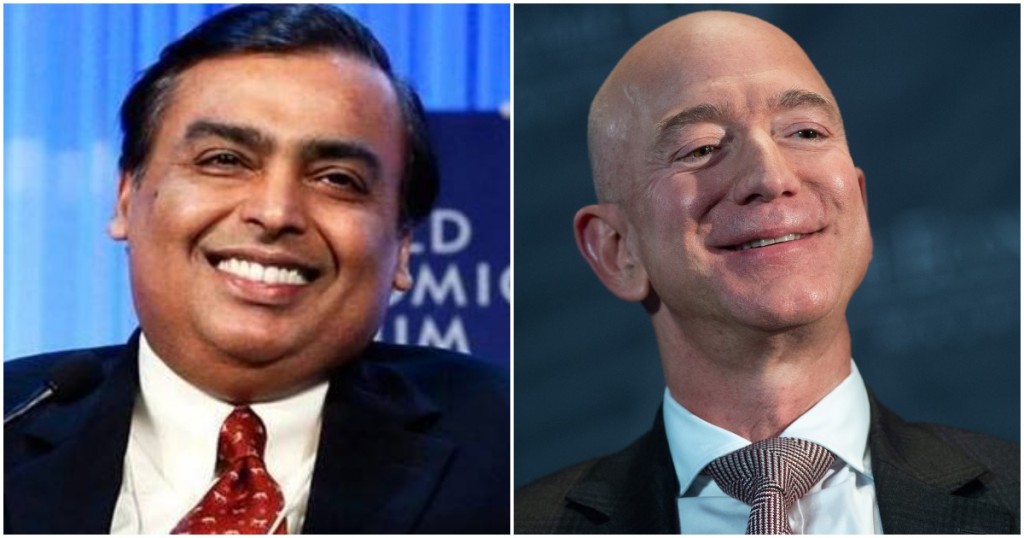 Reliance's shares surged after the report was published, rising through the day ending a smart 7 percent up from the day's open. Reliance's stock has been on a tear over the last few months — on 23rd March, when the lockdown was announced, Reliance's stock had slumped to Rs. 875, but now trades at Rs. 2319, which is a 2.5x jump over a six month period.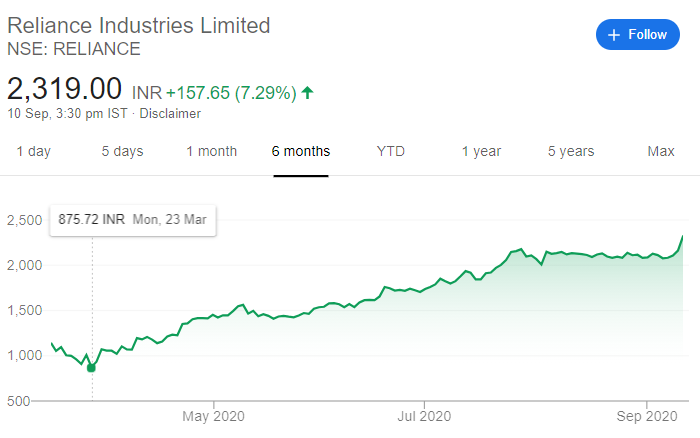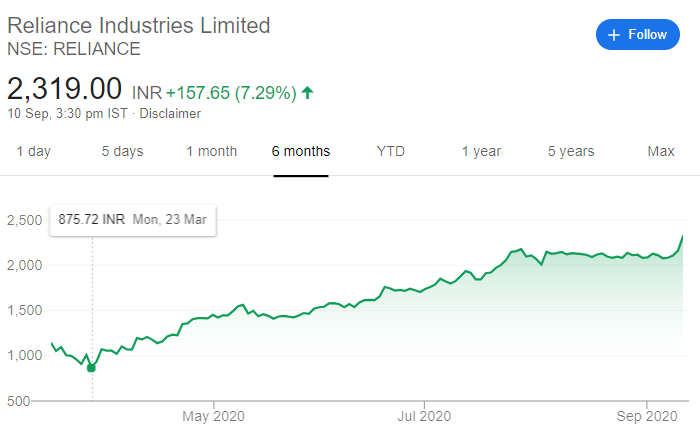 Investors have been enthused about foreign giants picking up slices of Reliance over the last few months — its stock has risen as new investments have been announced — but the Reliance-Amazon deal, if it does take place, would be historic. A $20 billion investment into an Indian company would be the biggest-ever FDI for the country after Walmart had invested $16 billion to acquire 77% of Flipkart. It would also create a retail behemoth of the sorts that India hasn't seen: Reliance Retail was already India's largest retail player, and just last month had taken over the retail operations of the sprawling Future Group which ran brands like Big Bazaar, Brand Factory and Foodhall. With Amazon's might behind it, it will end up being, by far, the most powerful player in India's retail space.
But what's less clear is what the deal will mean for JioMart, Reliance's ambitious e-commerce play. JioMart has been preparing the ground to take on Flipkart and Amazon over the last few years, on-boarding retail stores, snapping up tech startups, and now starting a grocery delivery service. JioMart competes directly with Amazon, and it's unclear how the contours of this relationship will play out if Amazon is an investor in Reliance Retail. It was thought that Reliance Retail would be a crucial cog in Reliance's e-commerce ambitions — the tens of thousands of retail stores would help it have an on-ground presence to cheaply and quickly make e-commerce deliveries. But if Amazon were to be a 40 percent investor in Reliance Retail, one wonders to what degree Reliance Retail will continue to tie into JioMart's operations that would directly cut into Amazon's business.
However, if the deal does go through, it would mean Reliance having conclusively stamped its authority over the Indian market. Across the world giants like Google, Amazon and Facebook look to, as far as possible, build their own products to take on local incumbents. In India, all three would've given up some degree of their personal ambition to hitch their fortunes to the Reliance brand. It would mean a resounding approval to Reliance as a whole, and there's no wonder that the mere hint of Amazon's investment in Reliance has caused its stock to spike the way it has.