There are plenty of Angel Investors and Venture Capitalists funding companies in India's fledgling startup ecosystem, but there's also a massive player silently backing India's new startups — the Indian government.
The Indian government has committed Rs. 7,385 crore towards investment in startups as of 24th September, a PIB release revealed. The funds were committed through a Fund of Funds structure, which was launched at the Startup India event in 2016. The government has thus far funded 88 Alternative Investment Funds (AIFs), which in turn have invested in 720 startups. Many of these startups have become unicorns, including Unacademy, Uniphore, Curefit and Zetwerk, and others are valued at hundreds of millions, including Dunzo, FreshToHome, Vogo and others.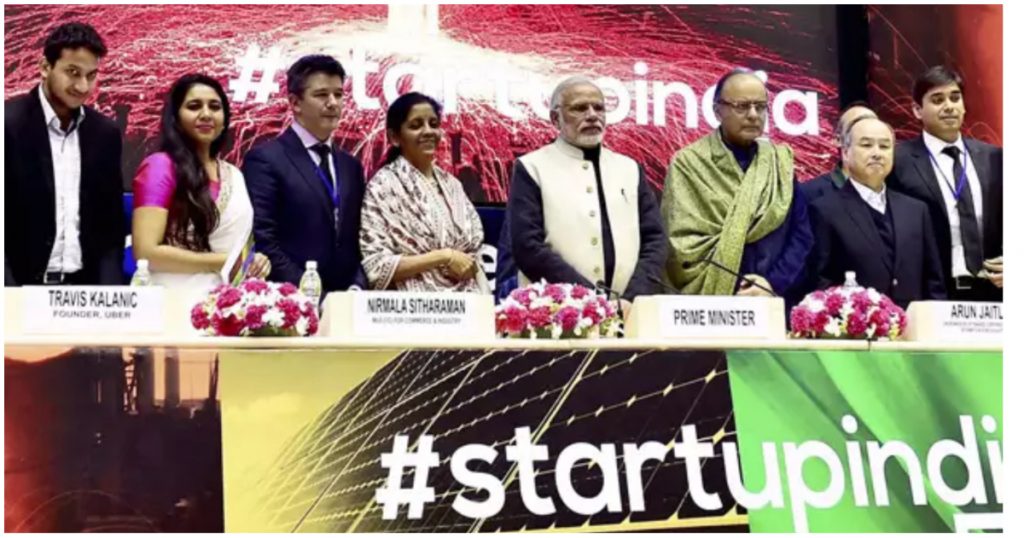 The Fund of Funds had been first announced by PM Modi in 2016 at the glittering Startup India event, which had the evocative tagline of "Lets unobstacle". The who's-who of India's startup world had been in attendance, including dozens of unicorn founders, and even foreign players like Uber's Travis Kalanick and Softbank Chairman Masayoshi Son. The government had announced a slew of measures for startups including tax breaks, ease in filing patents, and lowered compliance procedures. It had also announced a Fund of Funds, which would provide financing to established investment funds to in turn invest in Indian startups.
Six years later, the government has committed nearly $1 billion (Rs. 7,385 crore) to 88 SEBI-registered AIFs invest in startups. These AIFs have invested a cumulative Rs. 11,206 crore in 720 startups. The fund's corpus is being built up over 14th and 15th Finance Commission Cycles (FY 2016-2020 and FY 2021-2025) through budgetary support by Department for Promotion of Industry and Internal Trade (DPIIT), Ministry of Commerce & Industry, Government of India.
Among the prominent AIFs that have received funds from this scheme are Chiratae Ventures, India Quotient, Blume Ventures, IvyCap, Waterbridge, Omnivore, Aavishkaar, JM Financial, Fireside Ventures, and others. The government's Fund of Funds scheme has had a big impact on many of these funds — it anchors 67 AIFs out of these 88 AIFs, and 38 of these are first time fund managers. The government says this is in line with the fund's core objective of anchoring venture capital investments for Indian startups.
And the Fund of Funds is making some pretty good returns.  "Performing startups supported through FFS are showing valuation increase by more than 10 times with number of them even achieving unicorn status," the government said. The Fund itself is growing larger, and the government's amount committed has growth by a CAGR of 21% since the inception of the scheme.
India's startup ecosystem, for its part, has been on a tear over the last couple of years. India created more unicorn startups in 2021 than it had in all previous years put together, and the country recently went past the UK to become home to the third highest number of startups in the world. Governments should ideally keep of business, but with the Indian government's Fund of Funds having helped fund as many as 720 startups, many of which have ended up becoming unicorns, it appears that the Startup India scheme might've given a much-needed fillip to India's fledgling startup ecosystem all the way back in 2016.