Brash new upstarts and established grocery delivery companies might be falling over themselves to deliver groceries in 10 minutes, but India's largest e-commerce company isn't keen on riding the bandwagon.
Flipkart CEO Kalyan Krishnamurthy has played down the importance of quick grocery deliveries in India. "I don't think that's (15-minute delivery) the right long-term customer model," he told ET in an interview. "We would look at a more sustainable business which offers it in 30-45 minutes with good value and selection. That's the way we look at the convenience business rather than force-fitting a consumer need which is actually not there in the market," he added.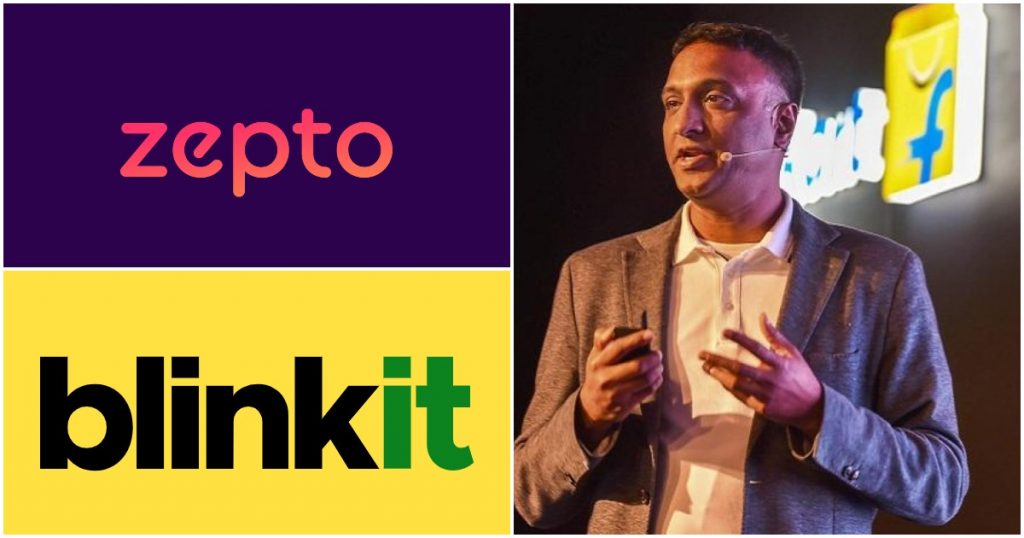 Krishnamurthy also said that the newer entrants wouldn't particularly impact the overall grocery delivery space in India. "We don't believe the new players are playing with the level of capability and depth needed for ecommerce in India. It doesn't matter how much capital you bring to the table, that's not the way you can win ecommerce in India," he said.
He added that grocery delivery firms have been focusing on 10-minute deliveries to differentiate themselves from the competition, but the model might not be economically sustainable. "I think there is probably a view that new customer habits can be created and moats can be built. But to build something like that, major investments will be needed," he added.
While Flipkart appears to be skeptical, there's been a flurry of activity that's going on in India's grocery delivery space. Zepto, founded by two 19-year-olds, had burst on the scene last year with the promise of delivering groceries in 10 minutes. This had made other grocery companies sit up and take notice — Dunzo now delivers groceries in 19 minutes, and Swiggy says it performs deliveries in 15-30 minutes.
More interestingly, eight-year-old grocery delivery company Grofers chose to rebrand itself as Blinkit to focus on 10-minute deliveries. And there's clearly interest from investors in the space — Zepto had raised funds at a $250 million valuation six months after founding, and has doubled it to $570 million over the next two. Blinkit, for its part, has doubled down on the 10-minute grocery delivery promise, and temporarily suspended services to nearly 40% of its customer base to which it couldn't deliver within 10 minutes.
Flipkart appears to be trying a different tack, with CEO Kalyan Krishnamurthy saying that Flipkart will instead focus on 30-45 minute deliveries. But while Flipkart might be an e-commerce behemoth, it has stumbled in the grocery delivery space — it had launched Flipkart Nearby in October 2015, but shut it down in February 2016. In 2017, Flipkart had launched Supermart, a grocery delivery service, but again hadn't met with much success. In 2020, Flipkart launched Flipkart Quick, a 90-minute delivery service for hyperlocal delivery of groceries and electronics.
But the stakes in the grocery delivery battles are high. Krishnamurthy says that while groceries account for 70% of all commerce in India , only 1% of groceries are currently sold through e-commerce platforms. This number might go up to 5-10 percent in the coming years, which could mean a windfall for e-commerce players which can corner a large chunk of the grocery delivery market. And with two clear schools of thought developing in the space — 10 minute deliveries versus the more sedate 45-minute or same day deliveries — it could be fascinating to see which approach ends up coming up trumps in the coming years.