Flipkart might've never made a profit in the 15 years it's been around, but its founder's second startup is already raking in the moolah.
Flipkart founder Sachin Bansal's new startup Navi Finserv has reported a profit of Rs. 172 crore in FY23. Over the period, Navi Finserv reported Rs.1,283 crore in revenue. Navi Finserv's total loan book stood at Rs 6,444 crore, out of which the secured portfolio stood at Rs 3,842 crore. The company has cash and bank balances amounting to Rs 1,285 crore.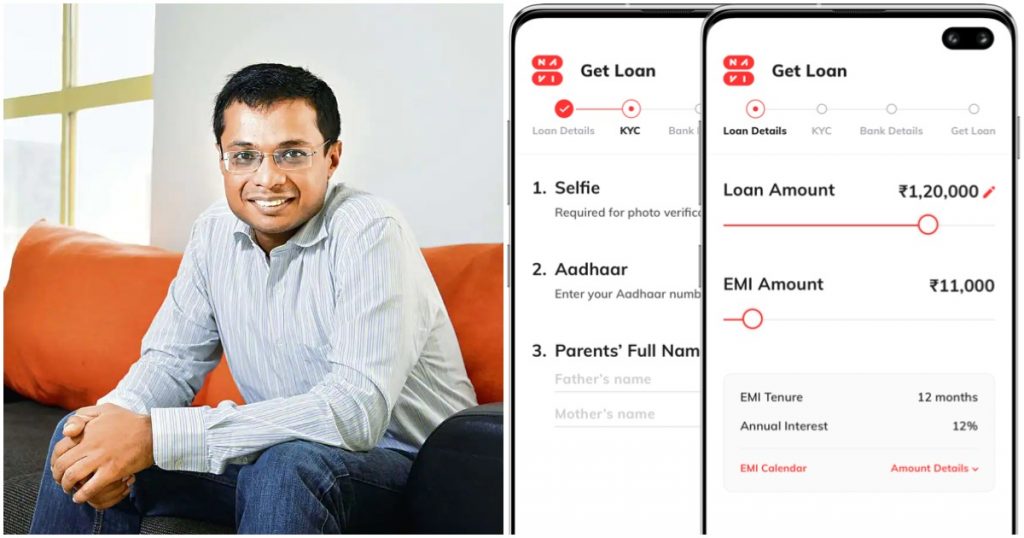 Navi Finserv is a non-banking financial company (NBFC) and is part of Navi Technologies, the holding company of Bansal. It disburses personal loans, home loans and loans against property. Under Navi Technologies, Bansal also runs Navi AMC (asset management company), which runs investments like mutual funds, and Navi General Insurance, which runs health and motor insurance.
Sachin Bansal had founded Navi Technologies in December 2018 after his first venture, Flipkart, had been acquired by Walmart at a valuation of $21 billion. Bansal had made nearly $1 billion (Rs. 7,000 crore) from selling his stake in Flipkart, and after a brief hiatus in which he'd said he'd gone for long walks and played computer games, he'd founded Navi Technologies. It was a significant bet — he'd put in nearly Rs. 3,150 crore of his own money into the company. "I am putting almost all of mine (money) — that is going to happen in the next few days or weeks. All eggs in one basket," he'd said in January 2020.
And the new initiative appears to have taken off well. Navi Technologies had turned profitable in FY21, reporting a profit of Rs. 71 crore. In FY23, Navi Finserv also has reported a profit of Rs. 172 crore. This is more that can be said for Flipkart, which has consistently made losses since being founded in 2008, even after it was taken over by Walmart.
But not everything has gone well with Sachin Bansal's new venture. He'd acquired Chaitanya Microfinance in order to be able to get a toe in in the banking space, but his bid to get a banking license had been rejected by the Reserve Bank of India in May last year. Since then, Bansal has sold off Chaitanya to the Birlas in what looked like an admission of defeat in cracking the banking sector.
While these are the ups and downs that are a part of any entrepreneur's journey, what makes Sachin Bansal's efforts even more impressive is that he's already made a billion dollars from Flipkart. He could've put his feet up and been sipping margaritas on beach somewhere, but he has once again entered the entrepreneurial arena, and is now making waves with his new startup. There are a handful of Indian startups that are profitable, and Navi is already one of them. Time will tell how Navi fares, but for now, Sachin Bansal's second entrepreneurial innings seems to have gotten off to a pretty solid start.