India's short list of unicorn startups that actually make money has gotten even shorter.
Eyewear company Lenskart, which had been reporting profits for the last two years, has slipped back into losses. Lenskart registered a loss of Rs. 102 crore in FY22. Lenskart ended up making a loss even though its operating revenue grew 66% from Rs. 905 crore in FY21 to Rs. 1,503 crore in FY22.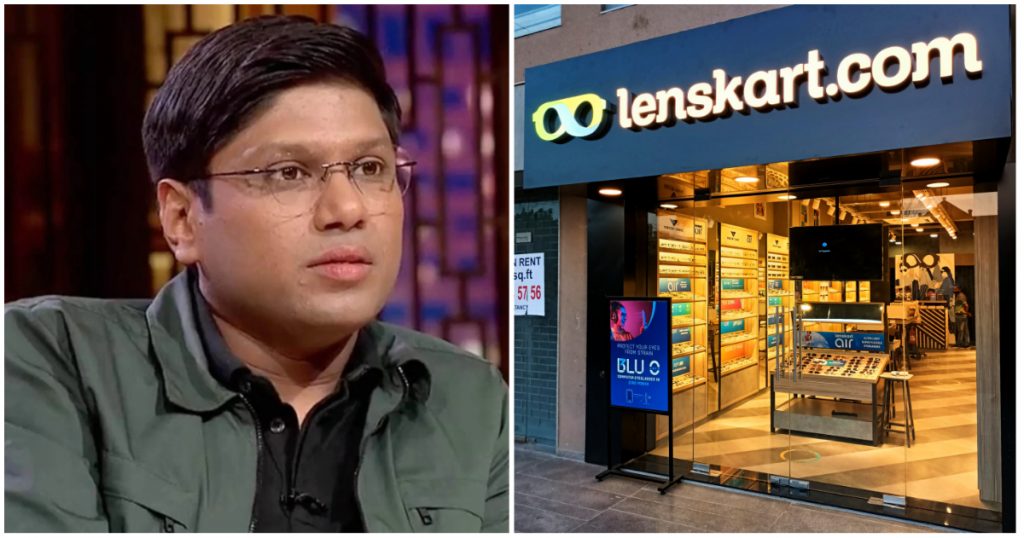 Lenskart's bottom line appeared to be hit by a increase in input costs, employee-related spends, and marketing expenses. Lenskart's total expenses rose 73% from Rs. 999 crore in FY21 to Rs. 1726 crore in FY22. This was led by an 88% jump in its procurements costs to Rs. 635 crore, which rose on the back on inflationary pressures. Marketing and promotion costs also rose 72% to Rs. 235 crore, while employee benefits rose 53% to Rs. 245 crore.
Lenskart had been reporting profits for the last two years. In FY20, Lenskart had reported a profit of Rs. 6.3 crore. In FY21 , Lenskart had grown its profit nearly 4x, and had reported a profit of Rs. 29 crore. But in FY22, Lenskart has reported a loss that was more than three times its combined profits over the last two years.
Only a handful of Indian unicorn startups have ever reported profits. Previously, insurance platform Policybazaar, ed-tech startup Byju's and beauty retailer Nykaa have reported being profitable in specific years. In 2021 Dream11 had reported a profit of Rs. 180 crore, and Groww had also turned profitable, registering a profit of Rs. 27 crore. Meanwhile, Flipkart founder Sachin Bansal's new startup Navi is also profitable, having registered a profit of Rs. 71 crore in 2020.
Lenskart, though, has now dropped out of the list of startups that are currently profitable. Lenskart's results show that while profitability numbers are lauded by the startup ecosystem at large, they might be fleeting — a startup that becomes profitable, and even stays there for two years, could just as well slip back into losses. Lenskart was founded twelve years ago, and in spite of being the biggest player in its category, is struggling to make money. These aren't the best signs for Lenskart, and even the larger startup ecosystem — these numbers show how hard the road to consistent profitability could be for other startups that are still looking to post their first-ever profits in the coming years.