India's list of IPO-bound startups is slowly turning into a deluge.
Beauty startup Nykaa has become the latest Indian startup to make a beeline for the stock markets. The company has filed its Draft Red Herring Prospectus (DRHP) to raise Rs. 4000 crore through an IPO. Nykaa will have a fresh share issue of Rs. 550 crore, and an offer for sale for 43.1 million shares by existing shareholders and promoters. Nykaa will seek a valuation of around $4 billion.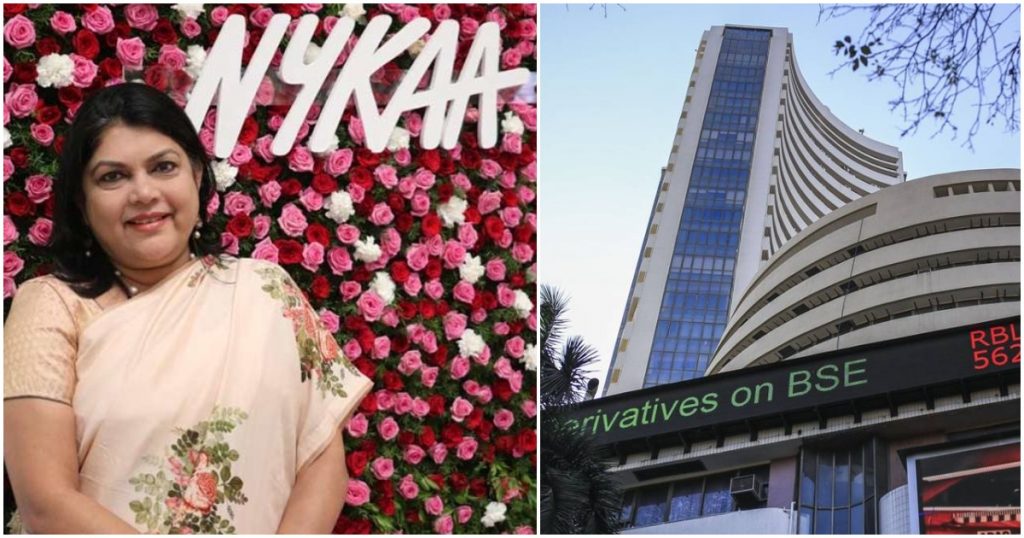 While there's no shortage of startups that have filed to go public in recent weeks — Zomato is already trading on the stock markets, while Mobikwik, Policybazaar, CarTrade and Paytm are on the way — Nykaa stands out from the rest in several ways. For starters, the company has a woman founder, which is a rarity in India's startup ecosystem. Also, while most internet startups are being founded by precocious young men in their twenties, she'd founded the company at the ripe old age of 49. And unlike most other startups, Nykaa is profitable.
Nykaa had been founded all the way back in 2012 by Falguni Nayar, who had spent 19 years handling mergers and acquisitions for Kotak Mahindra Bank. She was a well-known figure even before founding Nykaa, having been named among the Most Powerful Women in Business by Business Today in 2011.
In 2012, she quit as the MD of Kotak Bank, and decided to start a cosmetics company. Faguni Nayar says she had seen the online beauty markets in countries like Japan, and felt that the time for ripe for a similar business in India. Also, while Jabong and Myntra were looking to enter the space at the time, Nayar says that the sector wasn't big enough to attract the attention of the big guns like the Tatas and the Ambanis, and felt that Nykaa would be able to carve out a niche.
Nykaa quickly grew, and created a brand for itself among women who wanted to buy beauty products from the comfort of their homes. The company now boasts of over 1,500 brands in its portfolio, including leading luxury labels like Bobbi Brown, L'Occitane and Estee Lauder. Originally started as a online-only brand, Nykaa now also has more than 70 stores across India. Nykaa claims to fulfil nearly 15 lakh orders a month, and offers over 1.3 lakh products on its platform.
Nykaa is a formidable business too — it registered revenues of Rs. 1860 crore in FY20, and Earnings before Income Tax, Depreciation and Amortization of Rs. 94 crore. Nykaa was last valued at $1.2 billion.
Nykaa's entry into the list of IPO-bound startups is an indicator of the current diversity of India's tech space. The list of Indian unicorn startups now contains companies from sectors including e-commerce, infrastructure, finance, ed-tech and even trucking, and the companies that are going public are in sectors as different as food-tech and car services and fintech. With Falguni Nayar's beauty company Nykaa now also filing for its IPO, India's startups are showing that there are many paths to creating successful businesses — age, sex and business vertical no bar.