Reliance was once an oil and gas company; over the last decade, it transformed into a telecom and tech company. But now it seems keen on becoming a consumer giant.
Reliance Brands Holding UK has announced a joint venture with British fashion retailer Superdry for the sale of Superdry's intellectual property assets, including the SUPERDRY brand and related trademarks in India, Sri Lanka, and Bangladesh to the joint venture vehicle. Reliance Brands UK will hold 76% and Superdry will hold 24% in the joint entity. The consideration for the sale was £40.0 million (Rs. 400 crore).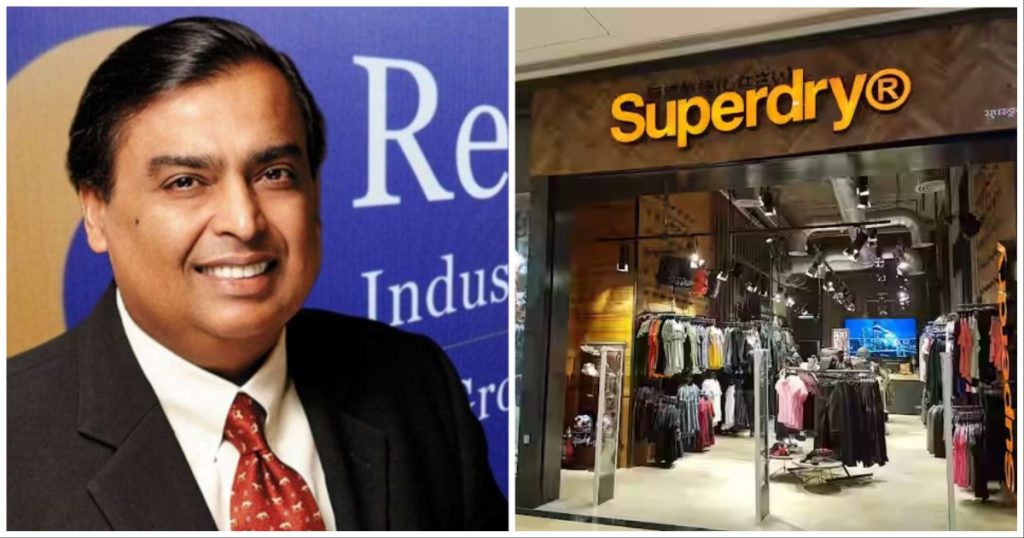 Reliance had already been Superdry's exclusive franchise partner in India since 2012. Superdry is present across 200 points of sale across 50 cities, with an e-commerce presence in 2,300 Indian cities. Reliance appears to have now bet big on the brand, and acquired a majority stake.
Superdry is a brand that's popular among well-heeled consumers in India's metro cities — the brands T-shirts, for instance, sell for anything between Rs. 2000 and Rs. 4000 in India. The brand was founded in 2004 with its first store opening in London. The business quickly expanded, and David Beckman wore a Superdry jacket in 2007. The company went public on the London Stock Exchange in 2010. The company is popular among young consumers, and is known for incorporating Japanese motifs into its products.
Reliance has now gone ahead and bought a majority stake in the Indian business of the brand. Reliance ahd been the exclusive partner for Superdry in India for the last decade, and would've had a ringside view into the business. Reliance clearly believes that there's enough room for an upmarket fashion brand to grow in India, and has decided to have a greater say in the brand's future.
And Superdry isn't the only upmarket consumer brand that Reliance has partnered with in recent times. Reliance had announced last year that it would acquire and partner with "dozens" of consumer brands. Reliance has already made a massive play in the lingerie space, having acquired stakes in Zivame, Amante and Clovia in recent years. The company has also acquired large stakes in the businesses of high-end fashion designers Ritu Kumar and Manish Malhotra. Reliance has also ventured into different kinds of retail, opening an ultra-premium grocery store Freshpik in its Jio World Drive Mall in Mumbai. Apart from this, Reliance also has partnerships and investments in brands including Netmeds, Urban Ladder, Milk Basket and Metro Cash and Carry.
It's a sprawling empire, and appears to be Reliance's bet on the India consumption story. India is the fastest-growing economy in the world, and as disposable incomes rise, Indians will be buying an ever-greater number of goods and products. Reliance seems to have all bases covered, with businesses in nearly every major consumption vertical one could think of. Reliance has already become India's most valuable company through its oil and telecom business, but now seems to readying for a massive play in the consumption space in the decades to come.