India's startups might be finding it hard to raise money, but their investors are already eyeing greener pastures in the country.
Tiger Global, which has backed companies including Flipkart, Ola and Zomato, is in talks to invest in IPL team Rajasthan Royals. ET reports that the deal is nearly complete, and Tiger will inject $40 million (Rs. 320 crore) into Rajasthan Royals at a valuation of $650 million (Rs. 5,200 crore). This will be the first instance of a tech investor backing a team in the IPL.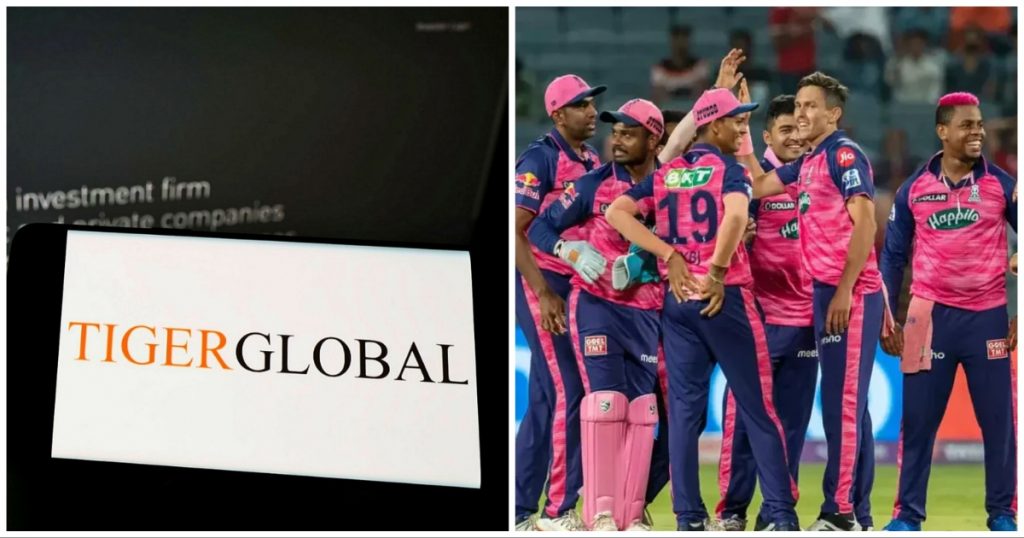 Tiger Global has reportedly been in talks with several IPL teams, but is reportedly close to signing the deal with Rajasthan Royals. Tiger could invest directly into the team, or indirectly, by investing in one of its backers. Both Tiger Global and Rajasthan Royals did not comment on the development.
New-York based Tiger Global is one of the most prolific backers of India's startups. It is an investor in one-third of all Indian startup unicorns, and has invested in companies including Flipkart, Ola, Zomato, Infra.Market, Delhivery and Upstoxx. The investment firm has pumped in $6.5 billion (Rs. 50,000 crore) into Indian startups since its inception.
Rajasthan Royals, on the other hand, is one of the handful of teams that have been around since the inaugural IPL season in 2008. The team is owned by UK-based Manoj Badale, who holds more than a 60% stake in the franchise. In 2021, US-based Redbird Capital, which invests in professional sports clubs including Boston Red Sox and Liverpool, had invested in Rajasthan Royals at a valuation of $250 million. Rajasthan Royals had won the inaugural season of the IPL in 2008, but has failed to win any trophies since.
The IPL, though, has come a long way. The league is now the second-most valuable sports league on a per match basis — each IPL match's broadcast value is $13.4 million (Rs. 107.5 crore), which is the more than the value per match of the English Premier League, which stands at $11 million, the American baseball league MLB which stands at $11 million, and the NBA, which has a per match broadcast value of $9 million. And the viewership seems to be only growing — JioCinema says that its free IPL stream got more views in the opening IPL weekend than the entire 2022 season put together.
It can thus be a lucrative proposition for a global fund to back an IPL team. IPL teams make money not only from the broadcast fees, but also from stadium attendances, and team-specific sponsorships. An investment can make even more sense given how tech companies in India are already overvalued — the boom times of the last few years have already given tech startups unsustainably high valuations, and there could be little upside left for companies like Tiger Global to take advantage of. And if Tiger Global ends up investing in the Rajasthan Royals, it can lead to an investment rush — and even the creation of brand-new unicorns — among IPL's many franchises.