India's youngsters have heard quite a bit about Sharma ji ka beta, but future generations might end up talking about Agarwal ji ka beta.
Oyo Rooms CEO Ritesh Agarwal has become the world's second-youngest self-made billionaire as per the Hurun Global Rich List 2020. The 26-year-old has a net worth of Rs. $1.1 billion (Rs. 7,800 crore), and is only second to 22-year-old Kylie Jenner, who has amassed a $1.1 billion fortune herself through her cosmetics line. Agarwal's wealth comes from his shareholding in Oyo Rooms, which was valued at $10 billion late last year.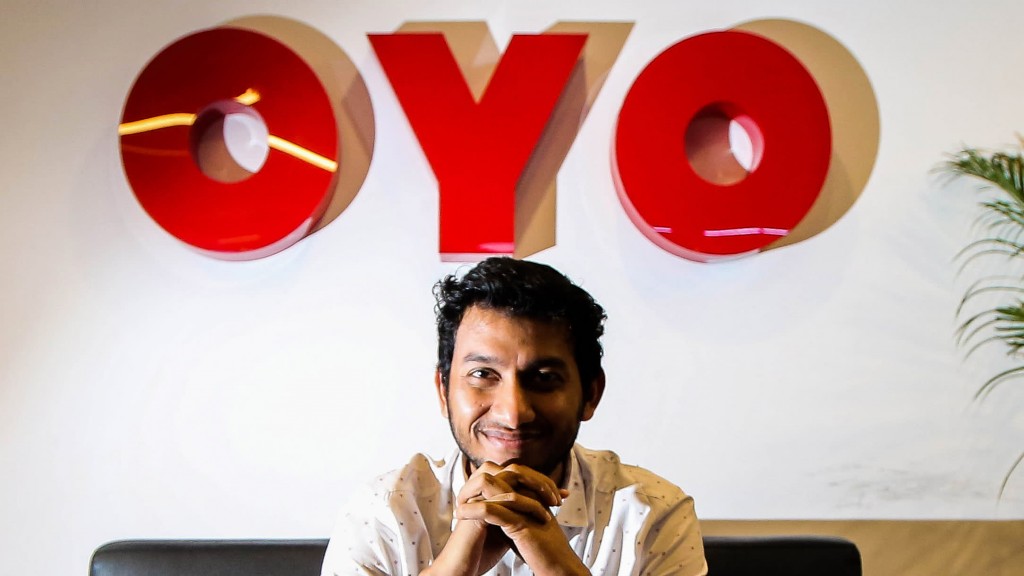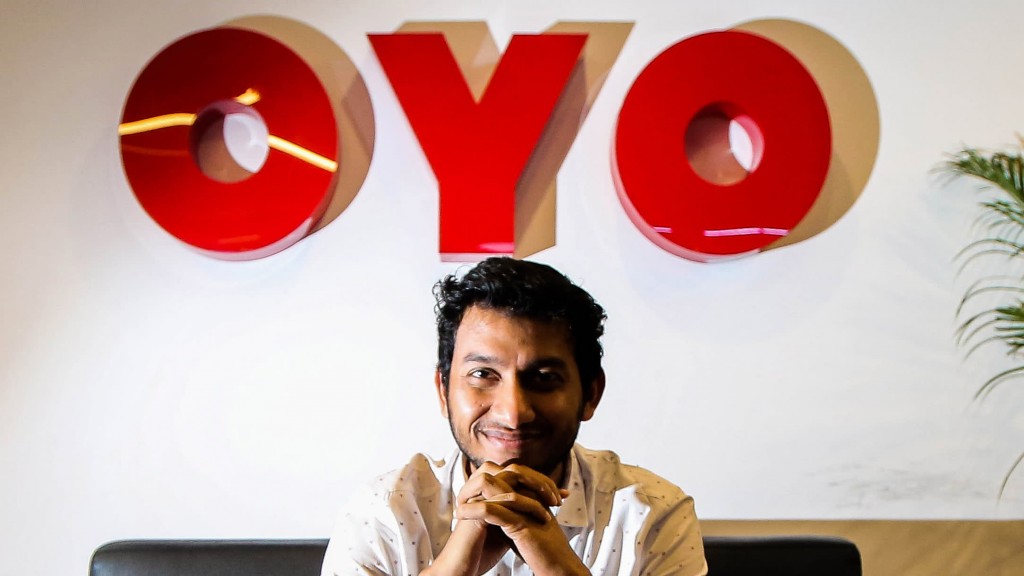 With his $1.1 billion fortune, Agarwal is also the youngest self-made Indian under the age of 40. Zerodha founders Nithin Kamath and Nikhil Kamath, both in their 30s, are also among India's richest young self-made billionaires. They are followed by Flipkart co-founders Sachin Bansal and Binny Bansal ($1 billion each) and Byjus' Raveendran family ($1.4 billion). 
The global young and rich list has 90 billionaires aged 40 or under, up 5 from last year. Out of them, 54 billionaires are self-made while 36 inherited wealth. The list is dominated by China and USA who have 25 young billionaires each. India overall has a total of 137 billionaires in 2020, up by 33 from last year. With a wealth of $67 billion, Reliance Industries chairman Mukesh Ambani is the richest man in India and the ninth richest man in the world.
Ritesh Agarwal's journey, though, has been remarkable. Born in a small town in Orissa, he'd moved to Delhi before he'd even turned 18, and started a travel company called Oravel Stays, which was a platform that brought small independently-owned guest houses online. Oravel soon morphed into Oyo Rooms, which stood for On Your Own — the chain wanted to help travelers stay in hotels that were cheap and comfortable. Around this time, Ritesh Agarwal ended up being selected into Paypal founder Peter Thiel's program, which gave young entrepreneurs initial funding if they quit college to work on their businesses. Oyo's profile rose after his association with Peter Thiel, and it ended up raising more funds. Oyo then started running some guest houses of its own, and started branding them as Oyo Rooms. Oyo then expanded overseas, and now has operations in the US, Japan, Nepal, Malaysia and other countries, and has more rooms in China than it does in India. And Agarwal has doubled down on Oyo — last year, he took a mega $1 billion loan to buy back shares in his company in a round which valued Oyo Rooms at $10 billion.
But it hasn't been all smooth sailing — over the last few months, Oyo has been going through some tough times. It's had to fire staff across geographies, letting go of nearly 2000 people in India, 2000 people in China, and 50 people in the UK. As its network expands, it's also been trying to maintain its service levels and slipping up every now and then, and also battling hotel owners, which accuse it of reneging on agreements and withholding their dues. Oyo is also battling mounting losses, with the company having lost $355 million (Rs. 2400 crore) last year. But wherever Oyo goes from here, it's already managed to create an amazing story for 26-year-old Ritesh Agarwal — to go from a small town in Orissa to becoming the second youngest self made billionaire in the world should make both India, and its startup ecosystem, very proud.