If the first half of 2021 was about the creation of startup unicorns, the second could well be about startup IPOs.
Oyo Rooms is the latest Indian startup that's looking to list on the stock markets. Oyo is reportedly looking to raise between $1 billion and $1.2 billion (Rs. 7000-8000 crore) largely by issuing fresh stock in the IPO. The IPO will value Oyo at a valuation of $12-15 billion (Rs. 84,000-1,05,000 crore).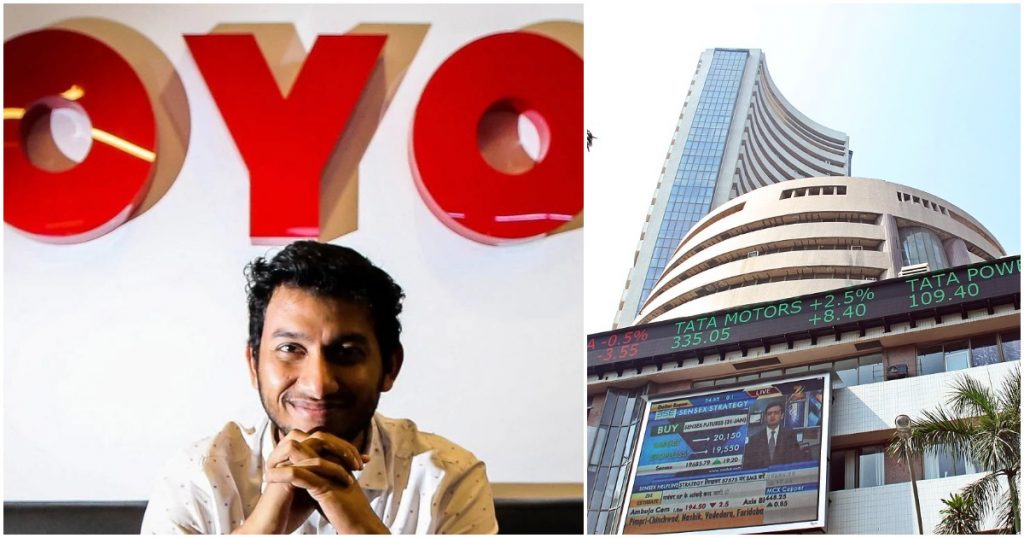 "Oyo is looking at a valuation of over $12 billion but is looking at the range of anywhere between $12-$15 billion. It wants to price it in a manner that investors can also log listing gains after the IPO," a source told ET. Existing investors would sell some stake via an offer for sale, but Oyo founder and CEO Ritesh Agarwal is unlikely to sell any shares. Oyo could file its DRHP (Draft Red Herring Prospectus) as early as this week.
It's an unusual time for Oyo to go public — the hospitality market had been battered by the coronavirus pandemic, and travel largely hasn't returned to pre-pandemic levels. There is also the imminent threat of the third wave in India, which could once again put the entire country in lockdown.
But the Indian stock market is booming, and the Sensex breached the 60,000 mark for the first time just today. Other startup IPOs have been well received — Zomato's IPO was priced at Rs. 76, but its stock has nearly doubled since then, and trades at around Rs. 140. And with a host of other startups, including Paytm, Nykaa, Mobikwik and others also lined up to go public, Oyo Rooms likely feels that this is the right time for an IPO, even with the spectre of the coronavirus having not yet fully dissipated.
But Oyo was having a rough time even before the pandemic. In January 2020, right before the coronavirus had hit, a bombshell New York Times report had alleged that Oyo had created fake room bookings to impress investors. The very same month, Oyo had fired 2,000 employees in China, which had led to protests outside its offices. In India, income tax officials had conducted a "recovery survey" at its Gurgaon office to determine if it was correctly paying taxes, and some partner hotels had alleged they were having trouble contacting its representatives.
Oyo has appeared more upbeat about its prospects in recent times, and hinted that its business was back to normal. And while Oyo's valuation had been slashed to as low as $3 billion by Softbank during the pandemic, Microsoft had invested a small sum in Oyo recently at a valuation of $9.6 billion in July, which could lead the company to believe that it has momentum on his side.
It remains to be seen whether Oyo does actually go public, but if it does IPO, it'll be an incredible conclusion to Ritesh Agarwal's remarkable story, which began when he founded the company at the age of 19. Through the years, Oyo has expanded to countries across several continents, hired some of India's top executives, fired thousands of workers, seen lawsuits, controversies, and even personal allegations against Agarwal. Agarwal today is just 27, and to have taken a company public at an age when most people are just about beginning their careers will be a entrepreneurial tale for the ages.