There has been no shortage of signals that India's startups aren't having the best time of late, but there's now perhaps the biggest sign yet that all is not well with the Indian startup ecosystem.
Indian unicorns Byju's and MPL are both looking to exit their multi-million dollar BCCI sponsorship deals ahead of schedule. Byju's had become the chief jersey sponsor of the Indian cricket team in 2019, and its contract was supposed to run until November 2023. Byju's, however, wants to now prematurely exit its contract. MPL had taken over the kit contract from Nike in December 2020, and its contract was slated to run till December 2023. Like Byju's, MPL too now wants to exit the contract, and wants it transferred to a different company.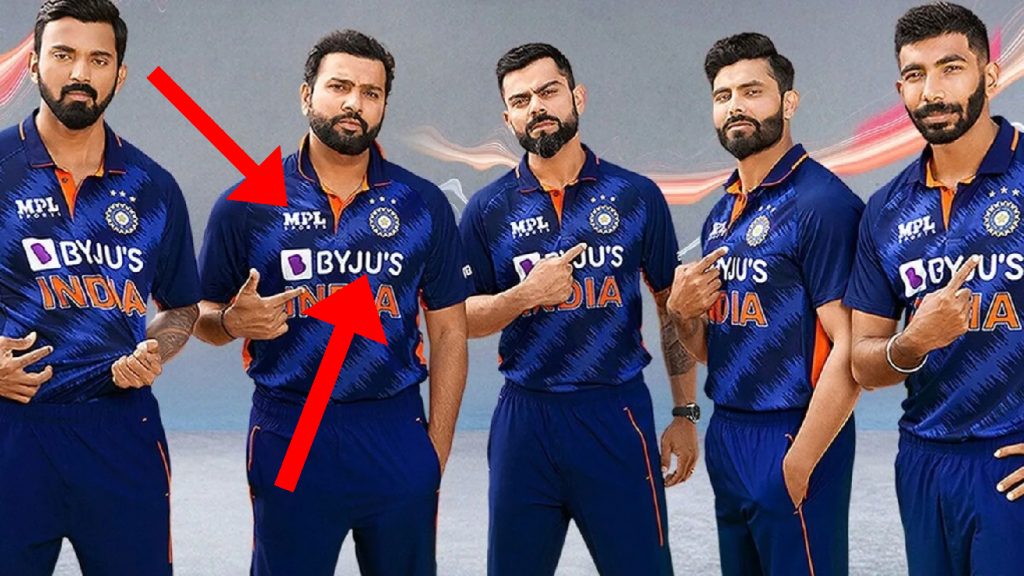 "BCCI received an email from Byju's on 4.11.2022 requesting terminating the association post the recently concluded T20 World Cup," a BCCI note said. "As per our discussions with Byju's, we have asked them to continue the current arrangement and continue the partnership at least until 31.3.2023," the note added. Byjus' deal was worth $35 million (Rs. 250 crore) when it was signed. Byju's had replaced Chinese mobile maker Oppo as the India's chief jersey sponsor, which is perhaps the most visible and high-profile ad-space in the country. Byju's had become the first ever startup to be the chief sponsor of the Indian cricket jersey.
MPL has similarly written to BCCI to terminate the contract. "BCCI received an email communication from MPL sports on 2.12.2022 seeking a complete assignment (team + merchandising) at full value to Kewal Kiran Clothing Limited, a fashion wear brand, for the period from 1.12.2023 to 31.12.2023," BCCI says. Kewal Kiran runs brands including Lawman, Integriti, K-Lounge and others. MPL too wants to pull out its contract a year ahead of schedule.
Byju's and MPL aren't the only Indian startups that seem unable to conclude their BCCI contracts which they had signed in better times. Earlier this year, Paytm had pulled out of its sponsorship contract with the BCCI, which billed domestic tournaments as Paytm Cup, and transferred its rights to Mastercard. Domestic tournaments, since the transfer took place, are now billed the Mastercard Cup instead of the Paytm Cup, and carry Mastercard's in-stadium branding as opposed to Paytm's. A few years prior, Freecharge too had similarly pulled out its IPL contract, and had been replaced by Kishore Biyani-owned fbb.
All startups which have pulled out of their BCCI contracts this time have had a tough few quarters. Paytm made records by becoming the worst-ever large IPO in India, and the worst-performing large IPO anywhere in the world in over a decade. Its stock currently trades 70% below its IPO price, and has wiped out hundreds of crores of investor wealth. Byju's has not only been embroiled in a series of controversies, including allegations of misselling by MPs and India's child rights body, a delay in filing its financial returns, and a delay in being able to pay off its loans, but has also had to fire 2,500 people in a bid to cut costs. MPL too has been forced to lay off 100 employees as the startup funding environment has soured.
And this means that four major startups, including Paytm, Byju's, MPL and Freecharge, which had splurged big bucks to be associated with Indian cricket, have all found themselves unable to see their contracts to their conclusion. These aren't the best signs for India's startup ecosystem — when these startups were flush with funds, they got involved in the most high-profile endorsement in India, but as the environment has slightly soured, they have all been forced to pull out of these deals. And these pullouts could impact the entire ecosystem — with high-profile startups being unable to fulfil their contractual obligations, it could make the BCCI — and other organizations — think twice before they bet big on Indian startups going forward.